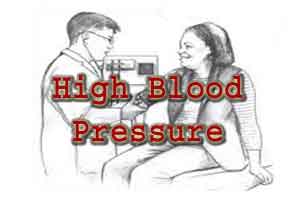 Blood pressure normally rises and falls throughout the day,but if it stays high for a long time, it can damage your heart and lead to health problems. High blood pressure raises  risk for heart disease and stroke, which are leading causes of death in the United States.High blood pressure has no warning signs or symptoms, and many people do not know they have it.
Therefore the patients diagnosed with high blood pressure need to control it all around the day.There are certain applications on smartpnones which are handy and have been found to   track, monitor, and help patients to monitor their   blood pressure and keep it in a healthy range.
1.Heart Habit
The Heart Habit app is a smart, easy, and creative way to track and manage  risk of high blood pressure, heart attack, and stroke. Heart Habit is the perfect companion for patients who have had heart attack or stroke  to manage your future risk.The app is developed in collaboration with physicians, dieticians, and pharmacists from Stanford University, the University of California, San Francisco, the University of California, Davis, and Kaiser Permanente and it provides recommendations, and personal insight and trends across activities and lifestyle choices through its  educational content .
2.Smoke Free
 The UK's most popular smoking cessation app with unique features and a great user experience.   It is based on more than 20 evidence-based techniques to help you quit smoking. The app shows you how much money you have saved by not smoking, how many cigarettes you have not smoked, and the time you have been smoke-free. The app details how much of your life you have regained and shows how your health is improving.
The patient can identify trends in your cravings by using a map to see where they occur, notes to view patterns, and a graph to see them going down. The app also provides tips on how to deal with them.
Although smoking is not a direct cause of high blood pressure, smoking increases  risk of having a heart attack or stroke. Smoking and high blood pressure both narrow the arteries.  It is not a free App.
3.Breathing Zone
Breathing Zone is an App which  provides a mindful breathing exercise to slow down your breathing rate, calm you down, and make you feel relaxed. Breathing Zone aims to "change your life one breath at a time."It is a doctor recommended guided breathing exercise.
Breathing exercises that feature in yoga and meditation have shown some success in helping to treat high blood pressure, and research has demonstrated that taking six deep breaths over a period of 30 seconds reduced systolic blood pressure when compared with sitting quietly.It is an easy-to-use app that requires you to do nothing more strenuous than breathing in and out. There are no complicated settings or breathing patterns to master.
In just 5 minutes you can start to enjoy the deep relaxation and other health benefits of slower therapeutic breathing. It s winner #1 Best Alternative Medicine App 2014.
4.Blood Pressure Companion
Blood Pressure Companion is a blood pressure, heart rate and weight tracker. Keeping track of blood pressure is a good habit to keep healthy. This app has a clean interface that can be used to visually monitor your blood pressure through a log, chart, and histogram.
 Blood Pressure Companion allows you to record, analyze and share your blood pressure. The Blood Pressure Companion in short: • Quick recording of blood pressure values • Graphical evaluation of blood pressure • Fullscreen mode of graphs • Data export as a PDF or text file, for example for distribution to physicians .     When your readings are abnormal, you can quickly and efficiently determine what may be causing your blood pressure to skyrocket and lower it accordingly. Using the app, your blood pressure measurements can also be shared with your doctor.
5.Pacer- Pacer is like having a walking buddy and fitness coach in one app. Our personalized fitness plans and guided workouts help you achieve your unique fitness goals. You'll get motivation and support to get more active by joining groups and becoming a part of our amazing Pacer community.
Physical activity helps to lower blood pressure and therefore engaging in regular exercise such as walking for 30 minutes on most days of the week has been shown to reduce blood pressure by 4–9 millimeters of mercury.
Pacer app will track your steps all day long and record distance traveled, activity duration, and calories burned. It is also possible to create walking groups with your family and friends to stay motivated.
6.Calm
Calm is the #1 app for mindfulness and meditation to bring more clarity, joy and peace to your daily life. Join the millions experiencing less anxiety and better sleep with our guided meditations, Sleep Stories, breathing programs and relaxing music. Recommended by top psychologists and mental health experts to help you  fight stress and anxiety.There is a  direct link between stress and blood pressure  and  stressful situations can lead to temporary elevations in blood pressure.
By using this App patients can manage their stress levels and lower  chances of experiencing repeated short-term blood pressure increases. Meditations come in a variety of durations for the patients to perform them as per their  schedule.
7.My Diet Coach
 My Diet Coach is the fun and easy way to lose weight. The app helps you to discover what keeps you motivated, how to stay on track and avoid food cravings, and how to make small and healthful lifestyle changes.Any weight loss journey will at times feel long, arduous and lonely.  The app constantly reminds and encourages you, and picks you up when you're faltering with a variety of tools and visualizations
It is of paramount importance to cut on your  weight as  obesity puts you at a much higher risk of developing high blood pressure. With  weight increase blood pressure also increases. My Diet Coach helps you find your inner motivation, stay on track, make healthy lifestyle changes, resist food cravings, avoid exercise laziness and other weight loss difficulties
8.HealthWatch 360
HealthWatch 360 is a scientifically designed app that helps you eat right for your health. Monitors 30+ nutrients, counts calories and tracks 500+ symptoms. Provides clinical nutrition specific to your health goals. Colorful and interactive.
One can start with selecting a health and wellness goal: Weight Control, Sports Nutrition, Longevity, Pregnancy, Acne and Skin Health, Type 2 Diabetes, Blood Pressure.The app's algorithm will then generate a personalized nutritional plan and provide you with daily reports on your nutrition status.
9.Qardio
Qardio is most useful heart health tracker as it automatically detects and records irregular heart beats so you can better keep your doctor informed about such important event.One can use triple measurement average for a more accurate reading – Qardio App automatically takes and averages 3 successive measurements for you.
It can track  blood pressure, weight, and electrocardiogram and the patients can also keep tabs on heart rate, irregular heartbeat, body mass index (BMI), weight, body composition, calories, skin temperature, and steps. Relax and turn blood pressure time into an enjoyable moment with your personal photo slide show – leading to a more accurate reading.
The app is easy to set up and connects to any Qardio device to view  heart health and weight management progress  through charts, statistics and  share the data with friends, family, and doctor.
10.Sleep Cycle
Sleep Cycle is a free and useful Health & Fitness app . It is an intelligent alarm clock that analyzes your sleep and wakes you in the lightest sleep phase – the natural way to wake up feeling rested and relaxed. It analyzes your sleep patterns and wakes you up in your lightest phase of sleep which  will help you to wake up feeling well rested and relaxed.
One can have recommended hours of sleep on advice of doctor.The deepest sleep stage functions to restore our physical and mental health therefore its disruption  may have an adverse effect on blood pressure and contribute to high blood pressure. The patients can  set aside those all-important 7 hours of sleep and wake  up without disrupting  deep sleep phase.