Benzodiazepines use during early pregnancy increases miscarriage risk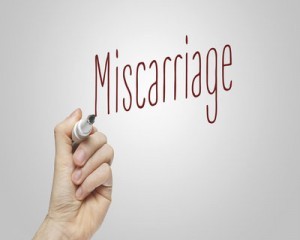 Benzodiazepine use in early pregnancy is associated with increased risk for spontaneous abortion, according to a study. The study has appeared in JAMA Psychiatry.


Benzodiazepines are a class of drugs used to treat anxiety, insomnia and mood disorders.Benzodiazepines cross the placental barrier and accumulate in the fetal circulation at levels that are 1 to 3 times higher than the maternal serum levels.Although there have been inconsistencies among studies, benzodiazepines were classified as category D drugs based on findings suggesting an increased risk of cleft lip or palate, urogenital, and neurologic congenital malformations.

This observational study examined the risk of miscarriage associated with their use in early pregnancy by drug class, specific agent and short- or long-acting formulation in about 442,000 pregnancies in Canada from 1998 through 2015.

Spontaneous abortion was defined as a pregnancy loss between the beginning of the sixth week of gestation and the 19th completed week of gestation. Conditional logistic regression models were used to calculate odds ratios (OR) and 95% CIs.

Among the pregnancies, 27,000 (6.1 percent) ended in miscarriage and 1.4 percent of those miscarriages were among women who used benzodiazepines in early pregnancy.

Rates of benzodiazepine use (defined by prescription fills) were significantly higher among spontaneous abortion cases than controls (1.4% vs. 0.6%). Higher benzodiazepine doses were associated with greater risks.

The study reports any benzodiazepine use during early pregnancy was associated with increased risk of miscarriage. A limitation of the study is its lack of information on alcohol use by the women, which could have influenced the results.

The drugs conferring the highest risk were diazepam, temazepam, bromazepam (not approved in the U.S.), and alprazolam.

The authors conclude: An increased risk of SA was observed among early pregnancies with incident exposure to short and long-acting benzodiazepines and all specific benzodiazepine agents during early pregnancy. Insomnia, anxiety, and mood disorders are prevalent during pregnancy; clinicians should carefully evaluate the risk/benefit ratio of prescribing benzodiazepines in early pregnancy since alternative nonpharmacologic treatments exist,but if benzodiazepines are needed, they should be prescribed for short durations.