Bedaquiline based regimen bests delamanid-based regimen in MDR TB: Study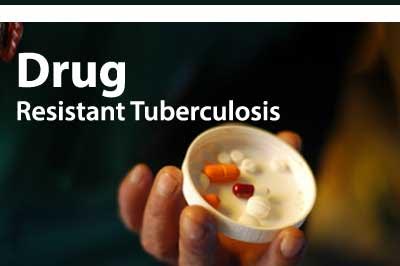 USA: Drug-resistant TB is caused by TB bacteria that are resistant to at least one first-line anti-TB drug. Multidrug-resistant TB is resistant to more than one anti-TB drug and at least isoniazid (INH) and rifampin (RIF). It is a major public health problem that threatens progress made in TB care and control worldwide.
Bedaquiline and delamanid are newly available drugs for the treatment of multidrug-resistant tuberculosis (MDR TB). A new study comparing the two drugs has ound that bedaquiline-based regimens are better than delamanid-based regimens for MDR TB treatment.
According to the results of the study, published in the journal Clinical Infectious Diseases, bedaquiline-based regimens were associated with higher rates of sputum culture conversion and favourable outcomes and a lower rate of acquired drug resistance versus delamanid-based regimens.
Russell Kempker, assistant professor of medicine in the division of infectious diseases at Emory University School of Medicine, and colleagues conducted a prospective observational study among patients with MDR TB in Georgia receiving a bedaquiline or delamanid-based treatment regimen. Monthly sputum cultures, minimal inhibitory concentration testing, and adverse event monitoring were performed. Primary outcomes were culture conversion rates and clinical outcomes.
Among 156 patients with MDR TB, 100 were enrolled and 95 were receiving a bedaquiline (n=64) or delamanid (n=31) based regimen. Most were male (82%) and the median age was 38 years.
Read Also: FDA approves new drug for Pulmonary Multidrug-Resistant TB in children
Key findings of the study include:


Rates of previous treatment (56%) and cavitary disease (61%) were high.


The most common companion drugs included linezolid, clofazimine, cycloserine, and a fluoroquinolone.


Median effective drugs received among patients on bedaquiline (4, IQR 4-4) and delamanid (4, IQR 3.5-5) based regimens were similar.


Rates of acquired drug resistance were significantly higher among patients receiving delamanid versus bedaquiline (36% vs. 10%).


Adjusted rates of sputum culture conversion at two months (67 vs. 47%) and six months (95 vs. 74%) and favourable clinical outcomes (96 vs. 72%) were higher among patients receiving bedaquiline versus delamanid.


Read Also: FDA approves medication for highly drug resistant Tuberculosis
About Bedaquiline
Bedaquiline is a diarylquinoline antimycobacterial drug indicated as a part of combination therapy in pediatric patients – those over the age of 12 and younger than 18 and weighing at least 66 pounds (30 kilograms) – with pulmonary multidrug-resistant tuberculosis (MDR-TB), when an effective treatment regimen cannot otherwise be provided.
The study, "Clinical Outcomes among Patients with Drug-resistant Tuberculosis receiving Bedaquiline or Delamanid Containing Regimens," is published in the journal Clinical Infectious Diseases.
Source : Clinical Infectious Diseases