BCG Vaccine may well be fibromyalgia treatment in future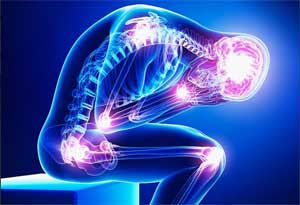 The Bacillus Calmette-Guerin (BCG) vaccine bagged Food and Drug Administration (FDA) approval for a human clinical trial as a potential treatment for fibromyalgia.
Massachusetts General Hospital was granted the approval for conducting the trial which will be sponsored by EpicGenetics, a privately held biomedical company. The researchers believe that the BCG vaccine can benefit people with fibromyalgia by increasing immune signaling molecules, called cytokines. The Faustman Immunobiology Laboratory has previously studied BCG in long-term type 1 diabetics and found that BCG vaccinations showed a short and small pancreas effect of restored insulin secretion.
Read Also: BCG vaccine- a safe future treatment for even advanced Type 1 diabetes
The double-blind Phase 2 randomized clinical trial includes 300 participants. Eligible volunteers will be vaccinated with BCG in repeat fashion over a period of three years or receive placebo treatment. The investigators hypothesize that these repeat injections of BCG will reduce symptom severity by increasing immune signaling cytokines.
"Since the generic BCG vaccine is affordable and safe, the clinical trial introduction of this vaccine will perhaps transform the lives of the patients who currently have no other direct treatments available to combat this very debilitating disease," Dr. Bruce S. Gillis, the CEO of EpicGenetics said in a press release.
He said that the trial has the potential to impact the biology of fibromyalgia and now with clinical testing, it will be determined over the next 4 years whether this vaccine has clinical validity.
"The FDA will be looking at indicators to determine if BCG is having a clinical effect with a decrease in pain for fibromyalgia patients and an increase in overall function in the standardized testing for this disease, " he added.
Fibromyalgia is a chronic disorder marked by symptoms including pain, fatigue, sleep disturbances, depression, and thinking and memory problems. Known to impact an estimated six per cent or more of the population, it isn't age, gender or ethnically specific. Researchers believe that fibromyalgia amplifies painful sensations by affecting the way your brain processes pain signals.
Source : press release