BCG vaccine- a safe future treatment for even advanced Type 1 diabetes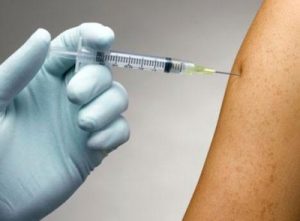 A new study published in the journal npj Vaccines describes the long-term outcomes of bacillus Calmette-Guérin (BCG) administration to patients with type 1 diabetes (T1D). Findings of the study indicate that patients with T1D who received just two doses of the BCG vaccine, spaced four weeks apart, achieved markedly lower HbA1c levels compared to the control group.
Denise L. Faustman, director of the Massachusetts General Hospital (MGH) Immunobiology Laboratory, and colleagues conducted the study to investigate the possible long-term immune, metabolic and clinical benefits of two doses of BCG vaccine as the Connaught strain (given two times, 4 weeks apart) in established T1D subjects (average disease duration of 19 years).
Used for almost a century to prevent tuberculosis, BCG has been known for more than 30 years to boost production of a cytokine called tumor necrosis factor (TNF), which may be beneficial in autoimmune diseases both by eliminating the autoreactive T cells that attack an individual's tissues - in the case of type 1 diabetes, pancreatic islets - and by inducing production of regulatory T cells (Tregs) that could prevent an autoimmune reaction. Faustman's team first reported in 2001 that inducing TNF production could cure type 1 diabetes in mice, but since TNF dosing is toxic in humans, clinical trials have utilized BCG for its ability to elevate TNF levels safely.
The study involved long-term follow-up of participants in clinical trials of a generic vaccine to reverse advanced type 1 diabetes. 282 human research participants for both in vivo BCG vaccine clinical trial studies (n = 52) and in vitro mechanistic studies (n = 230). Of these total research subjects, 211 had type 1 diabetes and 71 were non-diabetic control subjects. The trial was extended with 8-year long monitoring and additional in vivo BCG treated subjects.
Key Findings:


The 8 year long followed and BCG-treated T1Ds showed a reduction in HbA1c levels of greater than 10% after year 03, 18% at year 04, and the HbA1c remained low for the next 5 years.


During year 03 to year 08 after BCG vaccinations, there were no reports of severe hypoglycemia by any patient, even with lowered HbA1Cs near the normal range, and no change in their care as it related to new insulin pumps or continuous glucose monitoring devices.


BCG-induced demethylation at the gene level that causes increased mRNA expression of the Treg signature genes, this resulted in enhanced mRNA expression.


1,5-Anhydroglucitol, a sugar metabolite known to increase with lower blood sugar, was lower in untreated T1Ds compared to non-diabetic controls.


Sugar metabolite alpha-ketobutyrate is known to be higher in T1D as compared to non-diabetic controls; we observed this as well. After BCG treatment alpha-ketobutyrate levels were even slightly lower than control suggesting a meaningful lowering of blood sugars in those cohorts.


BCG treatment improved glucose metabolism and augmented purine biosynthesis.


BCG treatment does not carry the risk of hypoglycemia as is the case for intense insulin therapy.


BCG could reduce blood sugar elevations in mice that were caused by means other than autoimmune attack, raising the possibility that BCG vaccines could also be beneficial against type 2 diabetes.


A shifting of the process of glucose metabolism from oxidative phosphorylation, the most common pathway by which cells convert glucose into energy, to aerobic glycolysis, a process that involves significantly greater glucose consumption by cells, was also observed.


"This is clinical validation of the potential to stably lower blood sugars to near normal levels with a safe vaccine, even in patients with longstanding disease," says Dr. Faustman. "In addition to the clinical outcomes, we now have a clear understanding of the mechanisms through which limited BCG vaccine doses can make permanent, beneficial changes to the immune system and lower blood sugars in type 1 diabetes."
These findings set the stage for further testing of a known safe vaccine therapy for improved blood sugar control through changes in metabolism and durability with epigenetic changes even in advanced Type 1 diabetes.
For further information click on the link:
http://dx.doi.org/10.1038/s41541-018-0062-8
Source : With inputs from npj Vaccines�