Bariatric Surgery More Effective to Control Diabetes in Obese Indians: Ethicon Study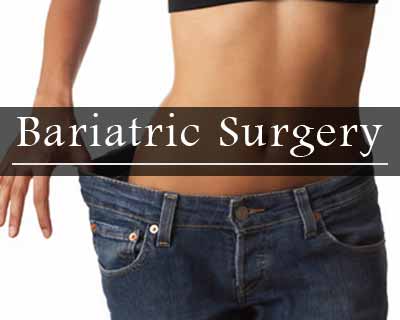 Cincinnati : The American Diabetes Association's (ADA) 76th Scientific Session, data from an Ethicon funded study was presented that demonstrates bariatric surgery may be a better treatment option than medical therapy and lifestyle management alone for obese Asian Indian patients with inadequately controlled type 2 diabetes. The COSMID (Comparison of Surgery vs. Medicine for Indian Diabetes) Trial is the first randomized controlled study that specifically addresses the Asian Indian population, which develops type 2 diabetes at an earlier age and a lower BMI than Caucasians.
"There are more than 300 million people suffering from obesity in India and type 2 diabetes is growing at an alarming rate there," said Dr. Elliott Fegelman, Therapeutic Area Expert, Metabolics, Johnson & Johnson Innovations. "When compared to Caucasians, the Asian Indian population tends to get sick from diabetes at a lower BMI, but it was unclear if bariatric surgery would be as effective in this less obese population. The COSMID Trial filled that knowledge gap and the results prove that bariatric surgery is more effective at managing and controlling type 2 diabetes than medical and lifestyle management alone for this group."
India's population is the third most obese in the world and obesity is the number one cause of type 2 diabetes in India; over 80 percent of adult diabetics in India are clinically overweight. Asian Indians have a strong ethnic and genetic predisposition for developing diabetes at a younger age and at lower body mass index than the Caucasian population. At the same weight as a Caucasian, an Asian Indian is at greater risk for obesity-related conditions such as heart disease and diabetes.
"Current medical and lifestyle treatments for Asian Indians who suffer from obesity and type 2 diabetes are often inadequate to control morbidities and mortalities associated with these conditions. COSMID provides evidence that gastric bypass is a superior treatment to medical management alone, and should be an option for patients who qualify," said Dr. Shashank Shah, one of the principal investigators for the study, who will be presenting the findings at the ADA Scientific Session. Dr. Shah is also this year's recipient of the ADA's prestigious Vivian Fonseca Scholar Award recognizing diabetes research focused on the South Asian, Asian American, Native Hawaiian, and Pacific Islander populations and/or research by a scientist from these areas of the world.
The results of the COSMID study are of importance not only to India, but also globally for Asian Indian populations wherever they reside the Middle East, UK, Italy and Netherlands, as well as in North America have high concentrations of Asian Indians. Additionally, the results also could apply to other populations that tend to develop type 2 diabetes and other obesity related conditions at lower BMI's than Caucasians.
Ethicon is committed to the fight against obesity around the world, and continues to lead global initiatives, including clinical research like COSMID, to demonstrate that surgery, along with medical therapy if needed, can be a long-term effective solution for weight loss and obesity-related health conditions. In addition to research and evidence, Ethicon is committed to developing best-in-class devices and solutions designed to increase awareness and access to bariatric surgery for improved patient outcomes and quality of life. The COSMID trial two year results, along with the recent five-year results of the STAMPEDE study, build on the existing body of evidence, demonstrating that surgery is a highly effective treatment for obesity-related diabetes for certain patients.