Bariatric surgery may improve survival after heart attack and stroke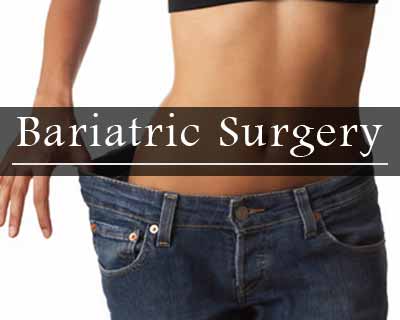 USA: Bariatric surgery or weight loss surgery may improve survival after a heart attack (myocardial infarction) and stroke -- is the bottom line of a recent study published in the journal Diabetes, Obesity & Metabolism.
Several previous studies have demonstrated the role of bariatric surgery in causing a significant reduction in the risk and incidence of several adverse health events and also in the reduction of overall mortality. Ali Aminian, Department of General Surgery, Cleveland Clinic, Cleveland, OH, USA, and colleagues assessed the potential protective effect of bariatric surgery on mortality after myocardial infarction (MI) or cerebrovascular accident (CVA).
For the purpose, the researchers identified 2,218 patients with a principal discharge diagnosis of acute MI and 2,168 patients with ischemic CVA who also had a history of prior bariatric surgery using the National Inpatient Sample (2007-2014). These patients were matched 1:5 with patients who had similar principal diagnoses but no history of bariatric surgery (controls). Patients with obesity (BMI ≥35 kg/m2 ) only comprised the control group-1 and control group-2 were matched according to post-surgery BMI with the bariatric surgery group. A total of 48,300 (weighted) patients were included in the analysis.
The primary and secondary endpoints were in-hospital all-cause mortality and length of hospital stay, respectively.
Also Read: Bariatric surgery may improve cardiac outcomes in obese patients
Key findings of the study include:


Mortality rates after MI were significantly lower in patients with a history of bariatric surgery compared with control group-1 (1.85% vs 3.03%) and control group-2 (2.00% vs 3.26%).


In-hospital mortality rates after CVA were also significantly lower in patients with prior history of bariatric surgery compared with control group-1 (1.43% vs 2.74%) and control group-2 (1.54% vs 2.59%).


The length of stay was significantly shorter in the bariatric surgery group for all comparisons.


Also Read: Bariatric Surgery Reduces Later Heart Failure Deaths
"Findings of the study suggest for the first time that prior bariatric surgery may provide protection on survival after MI and CVA. More research would be needed to confirm our findings and to examine the effects of prior bariatric surgery, associated weight loss, and improvement in metabolic profile on morbidity and mortality after significant cardiovascular or cerebrovascular events," concluded the authors.
To read the complete study log on to
https://doi.org/10.1111/dom.13765