Bakuchiol - Herbal alternative of retinol for improving facial photoageing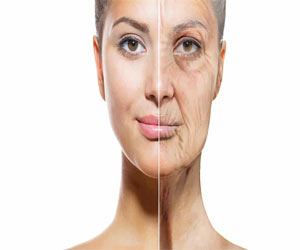 USA: Bakuchiol is a better-tolerated, natural alternative of retinol and is equally effective as retinol for improving facial photoageing, finds a new study published in the British Journal of Dermatology.
Bakuchiol is a phytochemical that has demonstrated cutaneous antiageing effects on topical application. Early studies have suggested bakuchiol to be a functional analog of topical retinoids, as both compounds have been shown to induce similar gene expression in the skin and lead to improvement of cutaneous photodamage. However, no in vivo studies have compared the two compounds for side effects and efficacy.
R.K. Sivamani, Department of Dermatology, University of California, Davis, Sacramento, CA, U.S.A, and colleagues compared the clinical efficacy and side‐effect profiles of bakuchiol and retinol in improving common signs of cutaneous facial ageing in this randomized, double‐blind, 12‐week study.
In study involved 44 patients who were asked to apply either bakuchiol 0·5% cream twice daily or retinol 0·5% cream daily. High-resolution photographs of patients at 0, 4, 8 and 12 weeks was obtained and analyzed using a facial photograph and analytical system. Patients also completed tolerability assessment questions to review side-effects. During study visits, a board-certified dermatologist, blinded to study group assignments, graded pigmentation, and redness.
Key Findings:


Both bakuchiol and retinol significantly reduced the surface area involvement of fine wrinkles on the face compared with baseline. Notably, significant changes from baseline were found at the 12‐week time point. There were no significant differences between bakuchiol and retinol.


Clinical grading showed that 59% of the participants in the bakuchiol group had improvement in their hyperpigmentation, while 44% of those in the retinol group had improvement in their hyperpigmentation at week 12. Retinol and bakuchiol improved both pigment intensity and surface area of involvement at week 12. There were no statistically significant differences between bakuchiol and retinol in the facial analysis or clinical grading.


There was significantly more scaling noted in the retinol group at all follow‐up time points. Bakuchiol appeared to show a trend towards more redness on clinical grading at week 4 and an increase in redness intensity by computer analysis at week 4. There were no significant changes in redness in either group at weeks 8 or 12.


There were more subjective reports of itching and burning in the retinol group, although this was not statistically significant.


Also
Read:
Platelet-rich plasma therapy an effective treatment for hair loss, finds research
"Our study demonstrates that bakuchiol is comparable with retinol in its ability to improve photoageing and is better tolerated than retinol," write the authors.
"In particular, for consumers who value natural products, bakuchiol provides appeal due to its origin in several plant species. Although retinol may also be derived from various natural sources, much of what is on the market is manmade and quite potent, causing unwanted side‐effects," they further add.
For further reference follow the link: https://doi.org/10.1111/bjd.16918
Source : With inputs from British Journal of Dermatology