For the first time in Asia, baby's esophagus repaired by a robotic surgery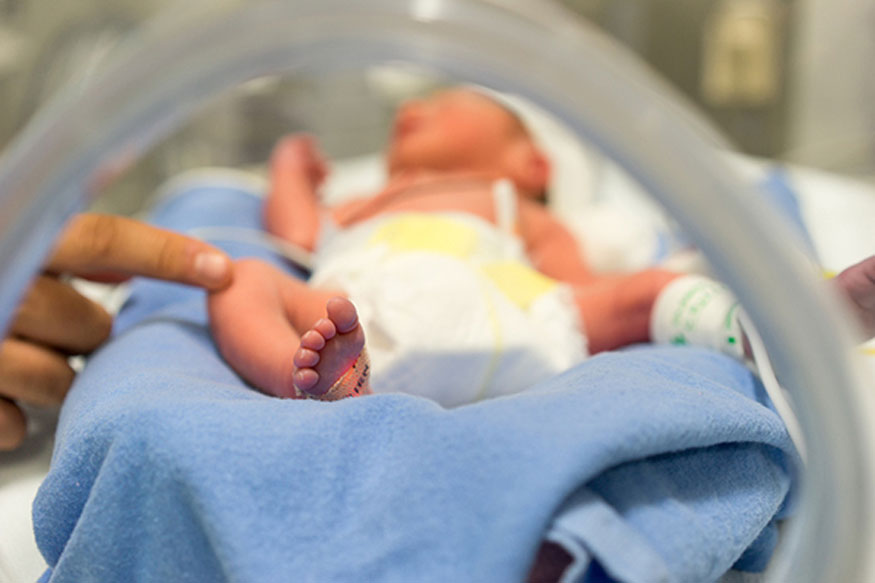 Chandigarh- A breakthrough robotic surgery has been performed by a team of pediatric surgeons from PGIMER to repair a 2-days-old baby's esophagus. The surgeon claimed this to be the first such operation in Asia.
Robotic surgery is a type of minimally invasive surgery. "Minimally invasive" means that instead of operating on patients through large incisions, we use miniaturized surgical instruments that fit through a series of quarter-inch incisions. This technology is widely accepted by hospitals of the United States and Europe. In 1990 the AESOP system produced by Computer Motion became the first system approved by the Food and Drug Administration (FDA) for its endoscopic surgical procedure. In 2000, the da Vinci Surgery System broke new ground by becoming the first robotic surgery system approved by the FDA for general laparoscopic surgery.
The reason why this technology is uniques is robotic surgery makes minimally invasive surgery possible. The benefits of minimally invasive surgery include:


Fewer complications, such as surgical site infection


Less pain and blood loss


Quicker recovery


Smaller, less noticeable scars


Reportedly, the baby was born with the food pipe absent and was unable to take feed. The condition is known as esophageal atresia in scientific terms. He was two days old and weighed only 2,500 gm at the time of the birth. He was delivered at the Sector 16 hospital. Conventionally, such babies are operated upon by opening their chest to repair the food pipe within three days of their birth.
"This is a very advanced surgery in which the oesophageal reconstruction is done so early in life," the statement said
"Not only there was no requirement of blood transfusion the days of hospitalization was cut short from a month to a week." Dr. Ram Samujh, head of the pediatric surgery department, PGI, told TOI
There were various modalities such as open and laparoscopic surgeries. The surgical team used robotic surgery to repair this difficult condition for the first time. The team, led by Dr. Ravi Kanojia and anesthetist Prof Neerja Bhardwaj, performed the surgery and found its application in pediatric conditions very difficult and technically challenging. They were supported by Dr. Anudeep, Dr. Swapnil, Dr. Monika, and the Head of the Paediatric Surgery Department, Prof Ram Samujh.
Esophageal atresia is a disorder of the digestive system in which the esophagus does not develop properly. The esophagus is the tube that normally carries food from the mouth to the stomach. There are several types of esophageal atresia. In most cases, the upper esophagus ends and does not connect with the lower esophagus and stomach. This condition may be visible, after about 26 weeks, on an ultrasound. Most infants with EA have another defect called tracheoesophageal fistula (TEF). This is an abnormal connection between the esophagus and the windpipe (trachea).