Azithromycin may lead to relapse in certain cancer patients-FDA Alert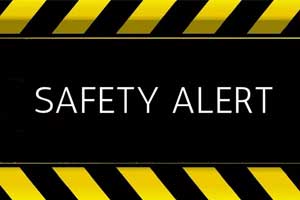 Issuing a safety alert, the Food and Drug Administration (FDA) warned not to use azithromycin as a prophylactic immunomodulatory agent to prevent bronchiolitis obliterans syndrome (BOS) in patients with hematologic malignancies who undergo hematopoietic stem cell transplant (HSCT), as it may cause an increased risk of cancer relapse and death.
FDA communicated that the antibiotic azithromycin should not be prescribed for long-term to prevent a certain inflammatory lung condition in patients with cancers of the blood or lymph nodes who undergo a donor stem cell transplant. The alert was backed up based on the results of a clinical trial which found an increased rate of relapse in cancers affecting the blood and lymph nodes, including patient mortality.
The researchers stopped the ALLOZITHRO trial approximately 13 months after the study completed enrollment of 480 patients because an unexpected increase in the rate of both cancer relapses and death was observed in patients taking azithromycin.
Cancer relapse was observed in 32.9% of the azithromycin-treated patients compared to 20.8% of those who received placebo. In addition, a larger number of patients died in the azithromycin group vs the placebo group (95 vs 66 patients); the 2-year survival rate was 56.6% in azithromycin-treated patients and 70.1% in placebo patients.
Read Also:
Azithromycin reduces exacerbations of bronchiectasis in adults : Study
The long-term use of azithromycin was understudy to find its efficacy in a serious lung disease called bronchiolitis obliterans syndrome which is caused by inflammation and scarring in the airways of the lungs, resulting in severe shortness of a breath and dry cough. Cancer patients who undergo stem cell transplants from donors are at increased risk for bronchiolitis obliterans syndrome.
Azithromycin is not approved for preventing bronchiolitis obliterans syndrome. It is an FDA-approved antibiotic used to treat many types of infections affecting the lungs, sinuses, skin, and other parts of the body. The drug has been used for more than 26 years by many different drug companies. It inhibits the growth of bacteria that can cause infections.
The FDA said it is currently reviewing additional data and will report their conclusions and recommendations when their review is complete.
Source : press release