Azithromycin: A hope ahead for Idiopathic Pulmonary Fibrosis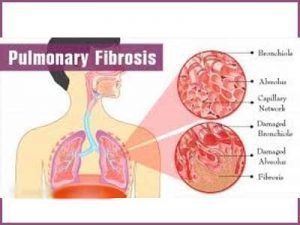 Idiopathic pulmonary fibrosis (IPF) is a progressive lung disorder of unknown etiology for which there is no available effective therapy.Acute exacerbation (AE) of idiopathic pulmonary fibrosis (IPF) is a fatal condition which is treated with high-dose corticosteroids and broad-spectrum antibiotics although the response to the treatment is poor.Recent animal studies have suggested that azithromycin with immunomodulatory activity has shown benefit for acute exacerbations of chronic obstructive pulmonary disease (COPD) in humans. Dr.Kawamura K. and colleagues have conducted a retrospective single-center study to determine the effect of azithromycin on survival of patients with idiopathic AE of IPF and found that it may improve survival in patients with idiopathic AE of IPF.
The researchers retrospectively reviewed the medical records of 160 consecutive patients with AE of fibrosing interstitial pneumonia who were admitted to Saiseikai Kumamoto Hospital from April 2005 to August 2016.85 patients who met the criteria for idiopathic AE-IPF were included in this study and were evaluated. The first 47 patients were treated with a fluoroquinolone-based regimen (control group), and the following 38 consecutive patients were treated with azithromycin (500 mg/day) for 5 days. All patients also received methylprednisolone at 1000 mg/day for 3 days, which was followed by a tapered course.
The investigators found that mortality in patients treated with azithromycin was significantly lower than in those treated with fluoroquinolones (azithromycin, 26% vs. control, 70%; p < 0.001). Multivariate analysis revealed that the two variables were independently correlated with 60-day mortality as determined by the Acute Physiology and Chronic Health Evaluation II score (p = 0.002) and azithromycin use (p < 0.001).Moreover patients who received azithromycin never required mechanical ventilation, whereas it was required in six patients who received the fluoroquinolone-based antibiotic (P < .03).
The researchers concluded that Azithromycin may improve survival in patients with idiopathic AE of IPF.
For further reference log on to :
https://bmcpulmmed.biomedcentral.com/articles/10.1186/s12890-017-0437-z