Ayush Ministry releases Protocol for 'Prevention and Control of Diabetes through Ayurveda'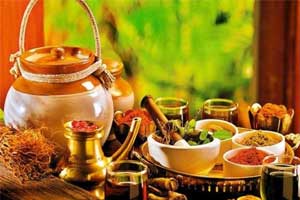 Ayush Ministry has recently released Protocol for 'Prevention and Control of Diabetes through Ayurveda on its official website. Recognising the potential of Ayurveda for treating metabolic diseases, and in an attempt to bring it in limelight, the Ministry of AYUSH chose the theme of Diabetes prevention and control by Ayurveda on its First National Ayurveda Day two years back.
The principles of Ayurveda have been followed by every Indian since centuries, however, with the advent of the modern lifestyle, it had become obsolete. The need of the hour is to turn back to our roots and to imbibe the age-old and time-tested principles of Ayurveda and incorporate it in our day to day life to live a long and healthy life.
The protocol will strengthen the objective of Mission Diabetes through Ayurveda promulgated by Ayush Ministry. The Ministry had conceived Mission Madhumeha to plan various activities throughout the year to promote the role of Ayurveda for management of Diabetes.
The Protocol encompasses all the important aspects of treatment modalities of Diabetes by Ayurveda including -
• Classification of Prameha • Madhumeha • Nidana • Purva-R pa and R pa (Clinical Features) • Samprapti (Pathogenesis) • Prognosis • Approach to the patient • Madhumeha Assessment Tool (MAT) • Primary Prevention
Other important aspects like Yogasanas, Yoga for Type 2 DM Protocol, Secondary Prevention, Tertiary Prevention STANDARD TREATMENT GUIDELINES, Threshold for diabetes diagnosis and GLYCEMIC TARGETS also find a due place in the Protocol.
Diabetes is a disease of complex pathology involving almost all organs in the body. It is affecting large segments of the Indian population today. Diabetes is a chronic medical condition, which although cannot be cured, but is well preventable and manageable.
The message of Honourable Ayush Minister Mr.Sripad Yesso Naik incorporated in the document states "India is a land of rich cultural heritage and has contributed immensely in the fields of science, arts and medicine. Ayurveda is boon to humanity and has gained much recognition in recent years. One of the main reasons for its significance is due to its unparalleled contribution in the management of metabolic disorders.
The incidence of diabetes is on rising in India to such an extent that it has gained the status of an epidemic. Diabetes is posing an enormous health problem to our country today. Certainly, modern medicines are available to keep a check on its growth; however, its access in an ecologically diverse country like India is less. Inactivity and improper diet are the main risk factors for onset of Diabetes. The government realizes the challenge it is facing in creating awareness and devising plans to keep this disorder in check."
Ayurveda through lifestyle modulation and dietary guidelines can contribute immensely to effectively prevent and treat Diabetes. Ayurveda, endowed with principles of healing through Nature offers a vast repertoire of guidelines for the healthy lifestyle through well-documented codes of conduct.
Experts of Ayurveda feel that the protocol developed will be useful for the field staff in implementing the program. Mission Diabetes through Ayurveda shall certainly be successful because Ayurveda is being vastly practised amongst rural population of India which accounts for more than 65 % staying in villages.