Ayurvedic poly herbal regimen successfully treated Diabetes mellitus: A case study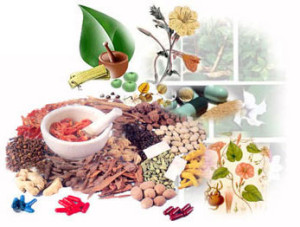 An ayurvedic poly-herbal regimen having a combination of vasant kusumakar ras, gokshura (Tribulus terrestris), a powdered mixture of turmeric (Curcuma longa), karkatshringi (Pistacia integerrima), fenugreek/methi (Trigonella foenum gracum), giloye/guduchi (Tinospora cordifolia) have been reported to have successfully managed diabetes mellitus. The case report appeared in the Journal of Ayurveda and Holistic Medicine (JAHM).
This was the case of a male patient aged 49 years from Bulandshar, U.P., presented with the complaints of increased frequency of micturition for one week, generalized weakness and burning sensation in hands and feet since 6 months at OPD no.1 (Kayachikitsa SAT-A.15) of VYDS ayurvedic medical College, Khurja, UP on 02/01/2019.
In detailed present illness, he revealed that he was apparently asymptomatic 6 months back then he gradually started developing a burning sensation in both hands and feet along with generalized weakness which remained throughout the day. One week back, he also developed increased frequency of micturition i.e.approx.12 to 15times per day. The symptom aggravated, particularly at night time. There was no history of pain in the abdomen, burning micturition, hematuria, obstruction in urination or dribbling of urine.
In the history of past illness, he told that he was a known patient of DM-2 from 5 to 6 years and was taking irregular treatment for the same ( drugs not known to the patient). There was no family history of DM/HTN. In personal history, appetite was good; thirst was increased (10 to 12 glass of water in a day); bowel habits were irregular. In micturition, the frequency was increased approx. 12 to 15 times per day with no burning sensation, hematuria or urgency. Specifically, nocturia was present On general examination, built was average. B.P. was 130/80 mm Hg. P.R. was 82/min. wt. was 54 kg and Ht. was 5'6''. BMI was measured to be 19.2. No edema, pallor, cyanosis, koilonychia, clubbing, lymphadenopathy, jaundice was present. All the systemic examination revealed no abnormality.
After doing all the medical tests of the patient, the drugs were given in adequate doses for 3 months along with pathya ahara vihara (dietary advice and day regimen). Follow up was done after every 1 month. The patient showed marked improvement with the ayurvedic drugs. So it was concluded that the drugs selected have very good hypoglycemic activity so can be used in the treatment of diabetes mellitus.
Explaining the takeaway points of the case report the authors wrote that "As India is moving towards becoming Diabetes capital of the world, the science of health i.e. Ayurveda is like an oasis for those afflicted by this menacing disorder. It provides a holistic, preventive and curative solution to the problem, thereby working not only on physical but also on psychological as well as a sociological aspect of the disease."
For further reference, click on the link