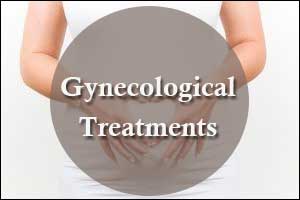 The American Academy of Family Physicians (AAFP) is committed to supporting the Choosing Wisely campaign with the goal of ensuring high-quality, cost-effective care for patients. The AAGL (formerly, the American Association of Gynecologic Laparoscopists)  one of the largest international, professional society in minimally invasive gynecology has named five treatments and procedures clinicians should question as part of the American Board of Internal Medicine's Choosing Wisely campaign.
It has enumerated five things patients and providers should question and which are :
Avoid laparotomy for nonmalignant conditions when surgical management is warranted and vaginal, laparoscopic, or robot-assisted approaches are appropriate.
Do not perform oophorectomy routinely during hysterectomy for premenopausal women who are low risk for ovarian cancer.
Prophylactic antibiotics should not be administered routinely during low-risk laparoscopic procedures.
Do no remove endometrial polyps without direct visualization (when hysteroscopy is available).
When managing chronic pelvic pain, "avoid opioid misuse … without compromising care through education, responsible opioid prescribing and advocacy."
For more details click on the link: http://www.choosingwisely.org/societies/aagl/
The following two tabs change content below.
Dr. Kamal Kant Kohli
A Medical practitioner with a flair for writing medical articles, Dr Kamal Kant Kohli joined Medical Dialogues as an Editor-in-Chief for the Speciality Medical Dialogues. Before Joining Medical Dialogues, he has served as the Hony. Secretary of the Delhi Medical Association as well as the chairman of Anti-Quackery Committee in Delhi and worked with other Medical Councils of India. Email: drkohli@medicaldialogues.in. Contact no. 011-43720751
Latest posts by Dr. Kamal Kant Kohli (see all)