Avoid DMARDs in hand osteoarthritis patients, recommends Updated EULAR guidelines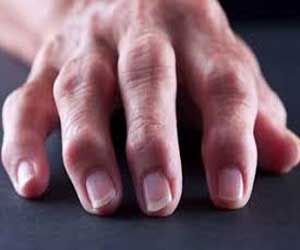 Avoid DMARDs in hand osteoarthritis patients recommends Updated EULAR guidelines on hand Osteoarthritis.
The European League Against Rheumatism (EULAR) has published updated guidelines for the management of hand osteoarthritis (OA) which has appeared in January 2019 issue of Annals of the Rheumatic Diseases.The guidelines emphasise shared decision-making and multidisciplinary and multimodal treatment.
Hand osteoarthritis is a common musculoskeletal disease, with prevalence rising steeply with increasing age. The disease is associated with hand pain, stiffness, functional limitation, decreased grip strength and reduced quality of life. Clinical hallmarks of the disease include bony enlargement and deformities of the hand joints, at times accompanied by soft tissue swelling. Hand OA has a variable disease course. The first EULAR recommendations for the management of hand OA were published in 2007.
They also advise against using disease-modifying antirheumatic drugs (DMARDs) given their lack of efficacy in hand OA.
The guidelines include five overarching principles and 10 recommendations.
Overarching principles


The primary goal of management is to control symptoms (pain and stiffness) and to optimise hand function (to maximize activity, participation and quality of life).


All patients should be offered information on the nature and course of the disease including education on self-management principles and treatment options.


Management should be individualized depending on its localization, severity and comorbidities.


Management should be based on shared decision making between the patient and the doctor.


A multidisciplinary approach is required for optimal care: Nonpharmacological, pharmacological options and surgery.


Recommendations


Every patient should be educated and trained in ergonomic principles, pacing of activity, and use of assistive devices.


Exercises to improve function and muscle strength, as well as to reduce pain, should be considered for every patient.


Consider orthoses for symptomatic relief in patients with thumb base OA. Long term use is advocated.


Topical therapy is preferred over systemic therapy. The 1st pharmacological topical treatment of choice is a topical NSAID.


Oral analgesics, particularly NSAIDs, should be considered for a limited duration for symptomatic relief.


Chondroitin sulphate may be used for pain relief and functional improvement.


Intra-articular steroid may be considered in patients with painful interphalangeal joints, but should generally be avoided.


Avoid DMARDs, conventional or biological.


Surgery is indicated in patients with structural abnormalities when other treatment modalities have failed to relieve pain; tapeziectomy in patients with thumb base OA and arthrodesis or arthroplasty in patients with interphalangeal OA.


Long-term follow-up should be as per the individual needs of the patient.


For further reference log on to :
: https://www.eular.org/EULAR_journal.cfm