AUA Releases New Guideline for Testosterone Deficiency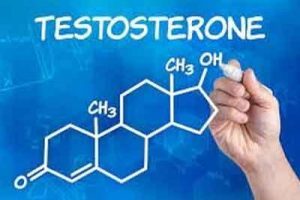 Testosterone testing and prescriptions have nearly tripled in recent years; however, it is clear from clinical practice that there are many men using testosterone without a clear indication.The American Urological Association (AUA) has issued new clinical guidelines on the diagnosis and management of testosterone deficiency. The new guideline makes 31 recommendations in total and it provides guidance to the practicing clinician on how to diagnose, treat and monitor the adult male with testosterone deficiency. Guidance is also given on the management of patients with cardiovascular disease, men who are interested in preserving their fertility and men who are at risk for or have prostate cancer.
Key recommendations :
Diagnosis


Clinicians should use a total testosterone level <300ng/dL as a reasonable cut-off in support of the diagnosis of low testosterone.


The diagnosis of low testosterone should be made only after two total testosterone measurements are taken on separate occasions with both conducted in an early morning fashion.


Clinicians should consider measuring total testosterone in patients with a history of unexplained anemia, bone density loss, diabetes, exposure to chemotherapy, exposure to testicular radiation, HIV/AIDS, chronic narcotic use, male infertility, pituitary dysfunction, and chronic corticosteroid use even in the absence of symptoms or signs associated with testosterone deficiency.


Adjunctive Testing


In patients with low testosterone, clinicians should measure serum luteinizing hormone levels.


Serum prolactin levels should be measured in patients with low testosterone levels combined with low or low/normal luteinizing hormone levels.


Patients with persistently high prolactin levels of unknown etiology should undergo evaluation for endocrine disorders.


Prior to offering testosterone therapy, clinicians should measure hemoglobin and hematocrit and inform patients regarding the increased risk of polycythemia.


Counseling Regarding Treatment of Testosterone Deficiency


Clinicians should inform testosterone deficient patients that low testosterone is a risk factor for cardiovascular disease.


The long-term impact of exogenous testosterone on spermatogenesis should be discussed with patients who are interested in future fertility.


Clinicians should inform patients of the absence of evidence linking testosterone therapy to the development of prostate cancer.


Treatment of Testosterone Deficiency


Exogenous testosterone therapy should not be prescribed to men who are currently trying to conceive.


Clinicians should discuss the risk of transference with patients using testosterone gels/creams.


Follow-Up of Men on Testosterone Therapy


Testosterone levels should be measured every 6-12 months while on testosterone therapy.


Clinicians should discuss the cessation of testosterone therapy three to six months after commencement of treatment in patients who experience a normalization of total testosterone levels but fail to achieve symptom or sign improvement.


For further reference & full Guidelines log on to :
http://www.AUAnet.org/TestosteroneGuideline
Source : With inputs AUA