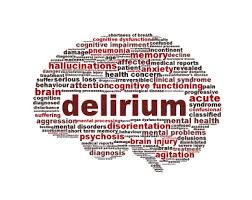 At present no drugs have been approved by the FDA for the treatment of delirium and owing to inconclusive evidence on safety clinical guidelines for delirium vary in their recommendation on the choice of antipsychotic.The safety of antipsychotics in the inpatient setting, where the most common indication is the management of delirium related agitation, has not been thoroughly evaluated.Yoonyoung Park along with other Scientists conducted a Cohort study using a healthcare database and compared the risk of in-hospital mortality associated with haloperidol compared with atypical antipsychotics in patients admitted to hospital with acute myocardial infarction.They have found that in older adults admitted with acute myocardial infarction who are given antipsychotics for delirium, atypical antipsychotics may be a safer choice than the typical antipsychotic haloperidol.The study has been published in The BMJ.
 The researchers matched nearly 1700 MI patients who received oral haloperidol for delirium with 1700 MI patients who received atypical antipsychotics (olanzapine, quetiapine, or risperidone)using a nationwide hospital database. Patients who underwent bypass surgery were excluded from the study.
Some 7.8% of haloperidol recipients died within 7 days of treatment initiation, versus 5.5% of atypical antipsychotic recipients. After multivariable adjustment, mortality risk was about 50% higher with haloperidol. The increased risk appeared highest during the first 4 days of treatment.
The researchers conclude: "Although haloperidol has long been used to manage agitation or related symptoms for patients admitted to a hospital, our findings suggest that atypical antipsychotics may be a less harmful option in older populations with acute myocardial infarction who require an off-label antipsychotic for severe.The results suggest a small increased risk of death within seven days of initiating haloperidol compared with initiating an atypical antipsychotic in patients with acute myocardial infarction. Although residual confounding cannot be excluded, this finding deserves consideration when haloperidol is used for patients admitted to hospital with cardiac morbidity.
For further reference log on to: doi: https://doi.org/10.1136/bmj.k1218