At home program rapidly controlled high blood pressure in 91% patients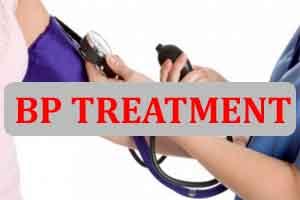 At home program rapidly controlled high blood pressure in 91% patients in 7 weeks, according to a study published in Clinical Cardiology. The study revealed that a home‐based BP control program run by non‐physicians can provide efficient, effective and rapid control within 7 weeks, suggesting an innovative paradigm for hypertension management.
A multidisciplinary group of researchers was formed to develop BP management solution to raise national rates of controlled hypertension and alleviate some of the physical burden associated with widespread burnout.
Read Also: 6 months Yoga significantly reduces BP in Pre-hypertensive: Sir Ganga Ram Hospital Study
The researchers developed a clinical algorithm, which was based upon NICE and ACC/AHA guidelines and emphasized the simplicity, efficacy, and once‐daily generic medications, strategies proven to improve medication adherence. Once stable medication doses were reached and BP was controlled, the algorithm dictated that patients should be prescribed combination pills if possible, a technique proven to improve adherence.
Once enrolled, patients were asked to measure their BP at home for 1 week according to a commonly approved schedule: twice daily, morning and evening in duplicate, always before taking their antihypertensive medications. Home monitors were equipped with technology allowing measurements to be transmitted in real‐time and automatically uploaded into the EMR. The scientists developed customized computer software to calculate weekly BP averages, defining normal as average home weekly systolic blood pressure (SBP) <135 and diastolic blood pressure (DBP) < 85 mm Hg, according to accepted targets at the time of pilot initiation.
The program enabled more frequent dose adjustments of medications than usual. After each titration, patients waited 1 week for stabilization, and then repeated a set of home BP measurements for 1 week. Thus, the cycle of medication titrations occurred every 2 weeks. Once control was reached, patients were graduated from the program with surveillance at 6‐month intervals. If a patient's home BP remained elevated despite being prescribed three medications including a diuretic, the patient was diagnosed with resistant hypertension and automatically referred to a hypertension specialist.
In the pilot study, 130 patients with a BP of 140/90 mm Hg or higher were enrolled from one primary care clinic at Brigham and Women's and provided with a Bluetooth-enabled BP device.
Read Also: Spirulina- New agent for treating high BP
Non-licensed patient navigators trained previously in the algorithm by nurse practitioners and pharmacists were then able to help patients handle the basics of hypertension management, including treatment guidelines like limiting sodium intake, consuming a balanced diet and losing weight. Progress was tracked using medication titrations, performed over the phone at biweekly intervals until a patient's BP reached 135/85 mm Hg.
After six months of follow-up, the researchers reported that 81 percent of the original group had reached their goal BP, though some patients' data was limited due to white coat hypertension, resistant hypertension or insufficient engagement. Of the 116 who consistently took measurements, 91 percent reached their BP goal in an average of seven weeks.
"This remote BP management program addresses several limitations of the current care system, including poor patient identification, therapeutic inertia, significant delays in medication titration, and lack of patient engagement or involvement," write the authors.
The study concluded that blood pressure control was reached in 81% overall and in 91% of those who were engaged in the program and measured their home BP. Moreover, control was reached quickly, in an average of 7 weeks, and without a large increase in pill burden, implying that much of the benefit in BP was achieved through improved adherence and maximizing drug choice and doses.
For full information log on to https://doi.org/10.1002/clc.23141