Asthma and Oral Health: 5 Tips to Stay Orally correct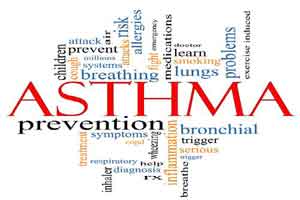 New Delhi: A regular visit to the dentist is more crucial for asthmatic patients as they are more prone to getting an oral ailment. Yes, it is true that asthmatic patients are advised to adopt more rigorous oral hygiene practices and keep their periodontal health under constant check. But, why and how?
Asthma is a chronic respiratory disorder which is linked with airway inflammation. Asthma medication contains drugs and most of these drugs are inhaled along with inhalers or nebulizers. Inhalers deliver the medicine with a pressure in the form of micro-spray which definitely makes the oral cavity more prone to infections. Further, in case of dry mouth, the inhaler medication can trigger off severe gum problems.
The respiratory medicines when consumed in the form of a capsule, the capsule is crushed and the powder inhaled can irritate the throat and oral mucosa more if the throat is dry. Patients taking asthma medication can be at risk of dry mouth, dental caries, dental erosion, periodontal diseases and oral candidiasis. Hence, patients with asthma on medication need special protective attention.
Studies examining the connection between periodontal diseases and asthma have found that asthmatics have poorer periodontal health than the rest of the population.
To take care of dental health before it gets worst, here are some dental care tips that can be used to reduce the chances of getting trapped in oral illnesses.
1) After using an inhaler, pay attention to your mouth: Inhalers are used to treat asthma and it may irritate the back roof of the mouth that causes a reddish lesion and give birth to mouth ulcers and thrush. After using an inhaler make sure to rinse your mouth with water. It's even beneficial if you can brush your teeth. And, do not forget to change inhalers regularly.
2) Consume more Fluoride: It is evident that using fluoride supplements can address the increase in caries risk in asthmatics. Fluoride can help to keep dental health by strengthening the tooth enamel that makes it more resistant to tooth decay and dental caries caused by asthmatic drugs.
3) How to fight dental erosion: Asthmatic medications can set the patient at risk of dental erosion. Medications reduce salivary protection against acids. Asthmatic individuals are one of the higher risk groups experiencing dental erosion. To fight dental erosion, patients should rinse their mouth quickly after using the inhaler and should use antacids after doctor's prescription.
4) Treat mouth breathing: Mouth breathing is one of the basic problems faced by asthmatic patients that can worsen exercise-induced asthma. During an acute asthma attack the mouth breathing increase causing dry mouth in any case. Mouth breathing can be a cause of crooked or crowded teeth. In case of facing mouth breathing, do visit the nearby dentist and if the problem is detected one can go for orthodontic treatment to resolve it.
5) Hygiene is the Key: Asthmatic patients should remember that they at more risk of getting oral ailments and thus, they should take care of hydration and hygiene.
Asthmatic patients may be at a higher risk of catching dental diseases and they should be aware of the relationship between asthma and oral health. The key is to be informed and to protect yourself from future difficulties. And yes, do not forget to rinse your mouth before using your inhaler.
Dr Priyanka Mathur, GM- Clinic Operations, Clove Dental