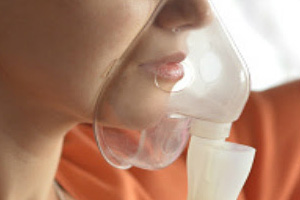 Allergic rhinitis and asthma are potential risk factors for migraine in adolescents, according to a new study. The study, published in The Clinical Respiratory Journal finds that a combination of these conditions (asthma and allergic rhinitis) and recurrent headache is indicative of a migraine and requires a  different treatment and diagnosis approach from sinusitis.
Migraine and asthma are comorbid chronic disorders with episodic attacks thought to involve inflammatory and neurological mechanisms although exact mechanisms underlying this association are unknown,
Although there have been epidemiological studies reporting an association between migraine and asthma in adults, no studies have been done to determine the association (migraine and asthma) in adolescents. Yael Graif, Allergy and Immunology Clinic, Pulmonary Institute, Rabin Medical Center Petach Tikva, Israel, and colleagues conducted the study to assess the association between specialist‐diagnosed asthma and migraine in adolescents.
For the study, the researchers retrospectively searched the electronic database of a recruitment center for all 17‐year‐old draftees through the years 1987-2010. Certified specialists made the diagnoses of migraine and asthma. The prevalence of asthma was compared among the participants with and without asthma. Covariate data were recorded on socio‐demographics and associated medical conditions. A total of 113,671 adolescents were involved in the analysis.
Read Also: Late-onset asthma linked to increased heart disease, stroke risk- AHA Study
Key Findings:
Asthma was diagnosed among 4.0% and migraine among 1.9%.
Migraine was significantly more prevalent among adolescents with asthma [174 of the 4,581 subjects (3.8%)] compared to those without asthma [1,946 of the 109,090 (1.8%)] [OR=2.17 (95% CI 1.86‐2.55; P <0.001)].
Rates of migraine among subjects with and without allergic rhinitis were 6.3% and 1.7%, respectively.
On multivariate analysis, there was a significant association between migraine and both asthma [OR 1.42 (95% CI 1.19‐1.68)] and allergic rhinitis.
Other factors significantly associated with migraine were female gender, an urban area of residence, recent immigration to Israel, having three or fewer siblings, and abnormal body mass index.
Based on the study, the authors concluded that there is a need for the clinicians to be aware that allergic rhinitis and asthma are potential risk factors for migraine in adolescents and there is a need to adopt a different treatment and diagnosis approach from sinusitis among patients with a recurrent headache and a combination of these conditions.
For more information log on to https://doi.org/10.1111/crj.12939