Association of cigarette smoking with prostate cancer incidence and outcomes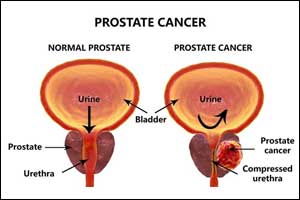 Current smokers with localized prostate cancer at the time of radical prostatectomy or radiotherapy are at a higher risk of experiencing biochemical recurrence(BCR), metastasis, and cancer-specific mortality(CSM) after local therapy, according to a study published in JAMA Oncology.
Burning tobacco products and its additives produces thousands of chemicals, including more than 70 well-known carcinogens. Tobacco smoking is known as a preventable risk factor for the development and mortality of several genitourinary cancers such as bladder cancer, upper tract urothelial carcinoma, and renal cell carcinoma.
Shahrokh F. Shariat and his associates conducted a study to analyze the association of smoking status with biochemical recurrence, metastasis, and cancer-specific mortality among patients with localized prostate cancer undergoing primary radical prostatectomy or radiotherapy.
Systematic review and meta-analysis were performed of original articles published between January 2000 and March 2017 was performed using PubMed, MEDLINE, Embase, and Cochrane Library databases.
The number of included participants from each selected study for meta-analysis ranged from 416 to 6538 participants. Overall, the meta-analysis comprised 22 549 patients out of which 4202 (18.6%) were current smokers at the time of primary curative treatment and 18 347 (81.4%) were nonsmokers (former and never smokers combined) and the follow up period was 72 months.
Among studies that investigated biochemical recurrence(BCR), 4656 of the included 21 797 participants (21.4%) experienced BCR during a median follow-up of 61 months.
The study found that current smokers are at higher risk for BCR, metastasis, and CSM compared with nonsmokers. In addition, former smokers undergoing primary curative treatment were at a significantly higher risk of BCR, but not metastasis or CSM, compared with never smoker.
The study concluded that it is the first systematic review and meta-analysis that investigated the association of smoking with oncologic outcomes after primary treatment for localized prostate cancer.
For more information log on to 10.1001/jamaoncol.2018.1071
Source : With inputs from JAMA Oncology