Assessment of Global Kidney Health Care Status: JAMA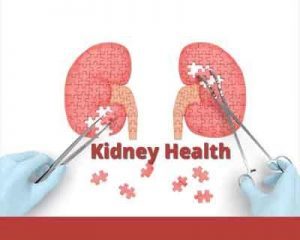 Survey results representing 125 countries indicate there is significant variability in the current capacity for kidney care across the world, including important gaps in services, workforce and available technologies, such as facilities for kidney disease detection and management, according to a study published by JAMA. The study is being released to coincide with its presentation at the International Society of Nephrology Global Kidney Policy Forum.
Kidney disease is a substantial worldwide clinical and public health problem. Acute kidney injury (AKI) and chronic kidney disease (CKD) are linked to high health care costs, poor quality of life, and serious adverse health outcomes (including cardiovascular disease, kidney failure requiring kidney replacement therapy, infection, depression, and death). However, information about available care worldwide is limited.
Aminu K. Bello, Ph.D., of the University of Alberta, Edmonton, Canada, and colleagues analyzed the results of a multinational questionnaire survey conducted from May to September 2016 by the International Society of Nephrology (ISN) in 130 ISN-affiliated countries with sampling of key stakeholders (national nephrology society leadership, policy makers, and patient organization representatives).
Responses were received from 125 of 130 countries (96 percent), representing an estimated 93 percent (6.8 billion) of the world's population. The researchers found that there was wide variation for kidney care in country readiness, capacity, and response in terms of service delivery, financing, workforce, information systems, and leadership and governance. Overall, 95 percent of countries had facilities for hemodialysis, 76 percent for peritoneal dialysis, and 75 percent for kidney transplantation. In contrast, 94 percent of countries in Africa had facilities for hemodialysis, 45 percent for peritoneal dialysis, and 34 percent for kidney transplantation. For CKD monitoring in primary care, serum creatinine with estimated glomerular filtration rate was reported as always available in 18 percent of countries, and proteinuria measurements in 8 percent of countries.
Hemodialysis was funded publicly and free at the point of care delivery in 42 percent of countries; peritoneal dialysis, in 51 percent of countries, and transplantation services in 49 percent of countries. The number of nephrologists was variable and was low (less than 10 per million population) in Africa, the Middle East, South Asia, and Oceania and South East Asia regions. Health information system (renal registry) availability was limited, particularly for AKI (eight countries [7 percent]) and nondialysis CKD (9 countries [8 percent]). International AKI and CKD guidelines were reportedly accessible in 45 percent and 52 percent of countries, respectively. There was relatively low capacity for clinical studies in developing nations.
"The status of kidney health care as suggested by this study indicates that the health systems of many countries face substantial challenges in closing the large gaps that are reported to currently exist in meeting the health needs of people with AKI and CKD around the world," the authors write. "Assuming the responses accurately reflect the status of kidney care in the respondent countries, the findings may be useful to inform efforts to improve the quality of kidney care worldwide."
Source : JAMA