Aspirin+ticagrelor improves outcomes after elective CABG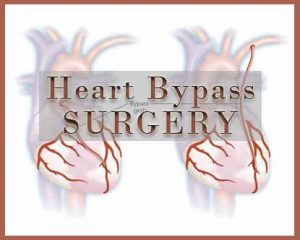 Though the trial has some limitations as it was designed specifically for examination of saphenous vein graft patency so the results cannot be generalized to include arterial grafts. And also, the trial was not equipped to identify a significant effect on the incidence of major adverse cardiac events or other secondary and bleeding outcomes.
For carrying out the research, 500 patients who underwent CABG were enrolled in a randomized clinical trial in 2014 and 2015, with final follow-up in early 2017. Within 24 hours after CABG, 168 patients received ticagrelor (twice daily) and aspirin (once daily); 166 patients received ticagrelor (twice daily); 166 patients received aspirin (once daily) (interventions); patency of the grafted vein (less than 50% narrowing) one year after CABG (outcome).
.The Researchers concluded tat among patients undergoing elective CABG with saphenous vein grafting, ticagrelor + aspirin significantly increased graft patency after 1 year vs aspirin alone; there was no significant difference between ticagrelor alone and aspirin alone.However further research with more patients is needed to assess comparative bleeding risks.
For further information click on the link:
10.1001/jama.2018.3197