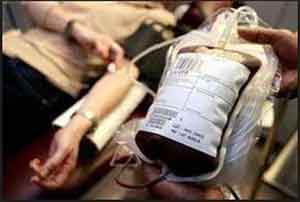 The American Society of Clinical Oncology has updated its clinical practice guideline on platelet transfusion for patients with cancer. ASCO first published a guideline on platelet transfusion in people with cancer in 2001.The updated ASCO review included 24 more recent publications: three clinical practice guidelines, eight systematic reviews, and 13 observational studies.The Guideline has been published in Journal of  Clinical  Oncology.
Some important changes in recommendations :
The major change is regarding platelet transfusion in the setting of hematopoietic stem-cell transplantation.New guidelines recommend that Adults who undergo autologous stem-cell transplantation at experienced centers may receive a platelet transfusion at the first sign of bleeding, rather than prophylactically.
Prophylactic platelet transfusion at defined platelet count thresholds is still recommended for pediatric patients undergoing autologous stem-cell transplantation and for adult and pediatric patients undergoing allogeneic stem-cell transplantation.
Additionally, the update addresses platelet transfusion in patients with hematologic malignancies or solid tumors, or in those who undergo invasive procedures. It also provides guidance on producing platelet products, preventing Rh alloimmunization, and managing refractoriness to platelet transfusion.
For further reference :
http://ascopubs.org/doi/full/10.1200/JCO.2017.76.1734