Appropriate use criteria for multimodality imaging of nonvalvular heart disease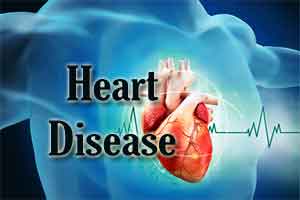 The American Heart Association (AHA), The American College of Cardiology (ACC), in association with eight other organizations have released appropriate use criteria (AUC) for multimodality imaging in the management and evaluation of structural (nonvalvular) heart disease.
The AUC for nonvalvular heart disease is published in the
Journal of the American College of Cardiology
.
Through the use of standardized methodology, the clinical scenarios (indications) were developed by a diverse writing group to represent patient presentations encountered in everyday practice and included common applications and anticipated uses.
A separate, independent rating panel scored the 102 clinical scenarios on a scale of 1 to 9. Scores of 7 to 9 indicate that a modality is considered appropriate for the clinical scenario presented. Midrange scores of 4 to 6 indicate that a modality may be appropriate for the clinical scenario, and scores of 1 to 3 indicate that a modality is considered rarely appropriate for the clinical scenario.
The primary objective of the AUC is to provide a framework for the assessment of these scenarios by practices that will improve and standardize physician decision making.
The clinical scenarios cover the spectrum of patients with nonvalvular heart disease — from patients with no symptoms who are suspected of having nonvalvular heart disease to patients with signs and symptoms ranging from mild to severe.
Transthoracic echocardiography is recognized as appropriate in virtually all of the scenarios as expected, write the authors. Among the other imaging modalities and indications:


Coronary angiography is deemed appropriate in the evaluation of the patient with sustained ventricular tachycardia or ventricular fibrillation but not as an initial testing modality across other scenarios.


The presence of atrial fibrillation in which ischemia may be a trigger led to a "may be appropriate" rating for single-photon emission computed tomography (SPECT) and stress echocardiography.


For scenarios such as a newly diagnosed right bundle branch block, supraventricular tachycardia, and palpitations without other symptoms or signs of heart disease, transthoracic echo was given a "may be appropriate" rating; all other modalities were given a "rarely appropriate" rating.


For mechanical complications of myocardial infarction, both transthoracic and transesophageal echo were given an "appropriate" rating; cardiac MRI, cardiac CT, and coronary angiography with ventriculography received a "may be appropriate" rating.


F-18 fluorodeoxyglucose–positron emission tomography and technetium 99m pyrophosphate injection garnered a "may be appropriate" rating for the evaluation of cardiac sarcoid and amyloid, respectively.


If more than one modality falls into the same appropriate use category, physician judgment and available local expertise should be used to determine choice of test, the authors say.
In addition to the ACC and the AHA, authors on the report are from the American Association for Thoracic Surgery, the American Society of Echocardiography, the American Society of Nuclear Cardiology, the Heart Rhythm Society, the Society for Cardiovascular Angiography and Interventions, the Society of Cardiovascular Computed Tomography, the Society for Cardiovascular Magnetic Resonance, and the Society of Thoracic Surgeons.
For further reference follow the link:
10.1016/j.jacc.2018.10.038
Source : With inputs from�Journal of the American College of Cardiology