Any behavioral interventions in clinicians should be long-term : JAMA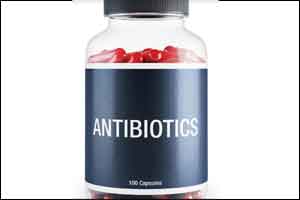 The issue of antibiotic resistance is rising across the world. While patients are becoming increasingly resistant to older antibiotics, no new fresh pathbreaking antibiotics are being developed.
In this scenario, it is strongly adviced that interventions should be done to improve the behaviors of the physicians regarding the antibiotic policy and usage.
A recent research letter published in JAMA shows that "Effects of Behavioral Interventions on Inappropriate Antibiotic Prescribing in Primary Care 12 Months After Stopping Interventions" (JAMA, 10 October 2017). Main content of the letter is as follows –
"Stopping behavioral interventions aimed at reducing inappropriate antibiotic prescribing might cause a rebound in prescribing rates, suggests a follow-up study in JAMA.
In the original randomized trial, two interventions — "accountable justification" and "peer comparison" — were associated with reductions in inappropriate antibiotic prescribing for adults with acute respiratory infections. (With accountable justification, clinicians were prompted by their electronic health record to write a justification for prescribing antibiotics; with peer comparison, clinicians received emails that ranked their inappropriate prescribing rate against other participants' rates.)
Now, researchers have examined prescribing rates in the 12 months after the interventions were stopped. They found that inappropriate prescribing increased from 6.1% to 10.2% in the accountable justification group, and from 4.8% to 6.3% in the peer comparison group. The peer comparison group still had better prescribing rates than a control group, while the accountable justification group did not.
The researchers conclude that "institutions exploring behavioral interventions to influence clinician decision making should consider applying them long-term."
Dr. Jayanta Bhattacharya
The author is a physician, graduated from the Calcutta Medical College, Calcutta and did Ph.D. in the history of medicine with special emphasis on encounters in anatomical knowledge at the level of epistemology. Served and serving as a peer reviewer of the Bulletin of the WHO, Social History of Medicine, Graduate Journal of Social Science (published by the London School of Economics), Indian Journal of History of Science, National Medical Journal and the Indian Journal of Medical Ethics.