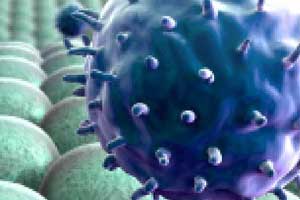 The American Society of Clinical Oncology (ASCO) and Infectious Diseases Society of America (IDSA) have released an updated guideline on antimicrobial prophylaxis for adult patients with immunosuppression associated with cancer and its treatment.IDS and ASCO
The guideline is published in the Journal of Clinical Oncology.
ASCO and IDSA convened an update Expert Panel and conducted a systematic review of relevant studies from May 2011 to November 2016. The guideline recommendations were based on the review of evidence by the Expert Panel.
Key Recommendations:
Risk of febrile neutropenia should be systematically assessed (in consultation with infectious disease specialists as needed), including patients, cancer- and treatment-related factors.
Antibiotic prophylaxis with a fluoroquinolone is recommended for patients who are at high risk for febrile neutropenia or profound, protracted neutropenia (eg, most patients with acute myeloid leukemia/myelodysplastic syndromes [AML/MDS] or hematopoietic stem cell transplantation [HSCT] treated with myeloablative conditioning regimens). Antibiotic prophylaxis is not routinely recommended for patients with solid tumors.
Antifungal prophylaxis with an oral triazole or parenteral echinocandin is recommended for patients at risk for profound, protracted neutropenia (eg, most patients with AML/MDS or HSCT). Antifungal prophylaxis is not routinely recommended for patients with solid tumors. Further distinctions between recommendations for invasive candidiasis and invasive mold infection are provided within the full text of the guideline.
Prophylaxis (eg, trimethoprim-sulfamethoxazole [TMP-SMX]) is recommended for patients receiving chemotherapy regimens associated with > 3.5% risk for pneumonia from Pneumocystis jirovecii (eg, those with ≥ 20 mg prednisone equivalents daily for ≥ 1 month or those based on purine analog use).
Herpes simplex virus (HSV)–seropositive patients undergoing allogeneic HSCT or leukemia induction therapy should receive prophylaxis with a nucleoside analog (eg, acyclovir).
Treatment with a nucleoside reverse transcription inhibitor (eg, entecavir, tenofovir) is recommended for patients at high risk of hepatitis B reactivation.
Yearly influenza vaccination with inactivated vaccine is recommended for all patients receiving chemotherapy for malignancy, for all family and household contacts, and for health care providers.
The Expert Panel also supports other vaccination recommendations for immunosuppressed adult oncology patients that are contained within the IDSA guideline for vaccination of the immunosuppressed host.
All healthcare workers should comply with hand hygiene and respiratory hygiene/cough etiquette guidelines to reduce the risk for aerosol- and direct or indirect contact-based transmission of pathogenic microorganisms in the healthcare setting.
Outpatients with neutropenia from cancer therapy should avoid prolonged contact with environments that have high concentrations of airborne fungal spores (eg, construction and demolition sites, intensive exposure to the soil through gardening or digging, household renovation).
For further reference follow the link: https://doi.org/10.1200/JCO.18.00374