Treatment for high BP lowers dementia and Alzheimer's disease risk: Lancet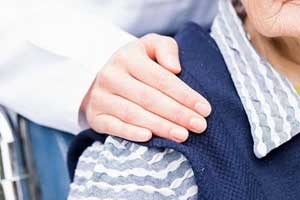 USA: The use of antihypertensive medications (AHMs) for the treatment of high blood pressure (BP) may also lower the risk of dementia and Alzheimer's disease in older adults, a recent study published in the journal Lancet Neurology has found.
WHO defines dementia as the syndrome characterized by deterioration in memory, thinking, behavior and the ability to perform everyday activities. Alzheimer's disease is the most common form of dementia and may contribute to 60–70% of cases. Around 50 million people have dementia worldwide and nearly 10 million new cases appear every year. It is a major health concern and is a major reason for disability and dependency among older adults. Despite this, treatment and prevention strategies for dementia remains elusive.
Jie Ding, National Institutes of Health, Baltimore, USA, and colleagues investigated whether specific AHMs classes could reduce the risk of dementia.
For the purpose, the researchers performed a meta-analysis of individual participant data from eligible studies published between Jan 1, 1980, and Jan 1, 2019. The cohorts were eligible if they met certain inclusion criteria including:


they should have prospectively recruited community-dwelling adults;


included more than 2000 participants;


collected data for dementia events over the last 5 years;


had measured blood pressure and verified use of AHMs;


included in-person exams supplemented with additional data to capture dementia events; and


had followed up cases for mortality.


The researchers then assessed the association of incident dementia and clinical Alzheimer's disease with use of five AHM classes, within strata of baseline high (systolic blood pressure [SBP] ≥140 mm Hg or diastolic blood pressure [DBP] ≥90 mm Hg) and normal (SBP <140 mm Hg and DBP <90 mm Hg) blood pressure.
Overall, they combined data from 6 prospective studies comprising of more than 30,000 adults aged 55 and older who were dementia-free at baseline.
Key findings of the study include:


There were 3728 incident cases of dementia and 1741 incident Alzheimer's disease diagnoses.


In the high blood pressure stratum (n=15 537), those using any AHM had a reduced risk for developing dementia (hazard ratio [HR] 0·88) and Alzheimer's disease (HR 0·84) compared with those not using AHM.


No significant differences were found between one drug class versus all others on the risk of dementia.


In the normal blood pressure stratum (n=15 553), there was no association between AHM use and incident dementia or Alzheimer's disease.


"Over a long period of observation, no evidence was found that a specific AHM drug class was more effective than others in lowering the risk of dementia. Among people with hypertensive levels of blood pressure, the use of any AHM with efficacy to lower blood pressure might reduce the risk for dementia, wrote the authors.
"These findings suggest future clinical guidelines for hypertension management should also consider the beneficial effect of AHM on the risk for dementia, they concluded.
More Information: "Antihypertensive medications and risk for incident dementia and Alzheimer's disease: a meta-analysis of individual participant data from prospective cohort studies". published in The Lancet Neurology journal.
DOI:
https://doi.org/10.1016/S1474-4422(19)30393-X
Journal Information:
The Lancet Neurology
Source : Lancet Neurology