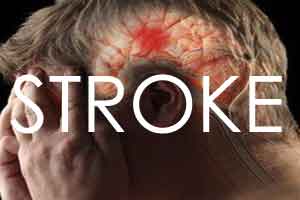 The study was conducted by Nikola Sprigg, Professor of Stroke Medicine at The University of Nottingham, and colleagues to assess whether tranexamic acid reduces hematoma expansion and improves outcome in adults with stroke due to intracerebral hemorrhage.
Spontaneous (non-traumatic) intracerebral hemorrhage is the cause of up to 20% of all strokes, yet accounts for nearly half of all stroke deaths worldwide. The only intervention that improves functional outcome in intracerebral hemorrhage is early intensive blood pressure lowering.
Hematoma expansion is the most common complication resulting from intracerebral hemorrhages that occurs within first few hours and is associated with poor outcomes. Drug therapies aimed at limiting hematoma expansion include recombinant factor VII, but a meta-analysis of this and other hemostatic therapies found no benefit on functional outcome.
"Tranexamic acid is cheap – costing less than £15 per patient – and widely available so has the potential for reducing death and disability across the world," said Dr.  Sprigg.
"While we failed to show significant benefits three months after stroke, the reduction in early deaths, amount of bleeding on the brain and serious complications are signs that this drug may be of benefit in the future. More trials are needed, particularly focusing on giving treatment as soon as possible after the start of bleeding in this emergency condition.
A previous small pilot study by The University of Nottingham and funded by both the university and the charity the Stroke Association, concluded that a larger study was needed to accurately assess the effectiveness of the drug tranexamic acid. The drug was chosen for the study after previous research showed that it was successful in stopping bleeding in people involved in road traffic accidents.
For the present five-year tranexamic acid for hyperacute primary IntraCerebral Haemorrhage (TICH-2)  trial more than 2,000 patients from 124 hospitals in 12 countries were recruited between 2013 and 2017. They were randomly sorted into two patient groups – one received TXA within eight hours of their stroke and another was given a saline placebo. In the UK, more than 80 hospitals took part in the study with support from the NIHR clinical research network.
CT scans of the patients' brains were performed 24 hours after their stroke and their progress was monitored and measured at day two and day seven after their stroke. The final follow up was performed at 90 days.
Key Findings:
The primary outcome, functional status at day 90, did not differ significantly between the groups.
Although there were fewer deaths by day 7 in the tranexamic acid group (101 [9%] deaths in the tranexamic acid group vs 123 [11%] deaths in the placebo group, there was no difference in case fatality at 90 days (250 [22%] vs 249 [21%]; adjusted hazard ratio 0·92, 95%.
Fewer patients had serious adverse events after tranexamic acid than after placebo by days 2 (379 [33%] patients vs 417 [36%] patients), 7 (456 [39%] vs 497 [43%]), and 90 (521 [45%] vs 556 [48%]).
The amount of bleeding in the brain and number of associated serious complications were lower in the patients who had received the TXA treatment.
 TXA might be more effective in patients with lower blood pressure as those with blood pressure lower than 170 mmHg had a more favourable outcome that those with 170mmHg and above.
"Functional status 90 days after intracerebral haemorrhage did not differ significantly between patients who received tranexamic acid and those who received placebo, despite a reduction in early deaths and serious adverse events. Larger randomised trials are needed to confirm or refute a clinically significant treatment effect," concluded the authors.
For further information click on the link: https://doi.org/10.1016/S0140-6736(18)31033-X