Antidepressants use in elderly linked to dementia risk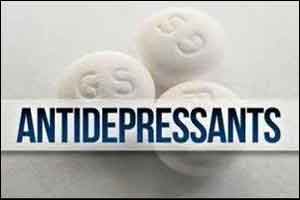 New Delhi: The use of antidepressants in older patients is associated with an increased risk of dementia, finds a recent study published in The American Journal of Geriatric Psychiatry. The risk (of developing dementia) is three times higher in antidepressant users compared with nonusers.
Going by results of the study, the clinicians, caregivers, and patients should consider potential adverse effects and symptomatic benefits of depression treatment in old age.
Depression is a mood disorder characterized by a feeling of sadness, loss of interest and persistently low mood. Symptoms include a lack of joy and a reduced interest in things that used to bring a person happiness. Antidepressants, first developed in the 1950s, are medications that can relieve symptoms of depression, anxiety disorders, seasonal affective disorder, and other mental conditions.
Arad Kodesh, Meuhedet Health Services, Mental Health, Tel Aviv, Israel, and colleagues tested competing hypotheses that monotherapeutic antidepressant exposure is associated with an increased versus a decreased risk of dementia.
This prospective national matched cohort study in Israel involved 71,515 people aged 60 and over who did not have dementia. They were followed up for incident dementia from May 2013 to October 2017. The association between antidepressant monotherapy and dementia risk was quantified using various parameters.
Also Read: Warning — Antidepressants may trigger suicide attempts in adults with major depression
Key results of the study include:


5.2% of the participants were exposed to antidepressant monotherapy.


Antidepressant users had a 3.43-fold higher risk for incident dementia vs nonusers.


More antidepressant users had a high socioeconomic status (33.8% vs 28.2%).


Antidepressant users vs nonusers were slightly older (average, 72.3 vs 71.3 years).


Also Read: Commonly used antidepressant could stop deadly sepsis, study suggests
Our results demonstrate that monotherapeutic antidepressant exposure in old age is associated with increased incident dementia. This potentially negative consequence of antidepressant exposure should be considered by clinicians, caregivers, and patients and they should aim to balance the costs and benefits of treatment.