Antidepressants may lead to severe withdrawal symptoms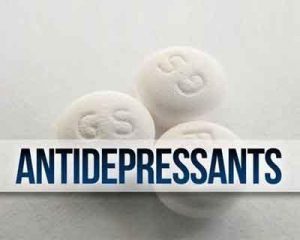 In one of the major findings published in the Journal of Addictive Behaviors reveals that more than 50% of all patients taking antidepressants experience withdrawal symptoms when they try to give them up with nearly half of them facing potentially severe withdrawal problems that can last for months.
The review indicates that an average of 56% of patients who stop or reduce their AD experience withdrawal symptoms, with 46% of these reporting their symptoms as severe. Furthermore, most of the studies reviewed on duration found that a significant proportion of patients experienced withdrawal symptoms for more than two weeks and that it is not uncommon for patients to experience symptoms for several weeks, months, or longer. According to one study, 40% of patients experience symptoms for at least 6 weeks, and another indicates that 25% experience symptoms for at least 3 months.
A systematic literature review was undertaken to ascertain the incidence, severity, and duration of AD withdrawal reactions where the investigators identified 23 relevant studies, with diverse methodologies and sample sizes.
Read Also: Antidepressants and Bleeding Risk: What's the Link?
The findings contradict with the current national clinical guidelines (issued by NICE – the National Institute for Health and Care Excellence), which state that antidepressant withdrawal symptoms 'are usually mild and self-limiting over about 1 week but can be severe.
"This new review of the research reveals what many patients have known for years – that withdrawal from antidepressants often causes severe, debilitating symptoms which can last for weeks, months or longer. Existing NICE guidelines fail to acknowledge how common withdrawal is and wrongly suggest that it usually resolves within one week. This leads many doctors to misdiagnose withdrawal symptoms, often as relapse, resulting in much unnecessary and harmful long-term prescribing." said Dr. James Davies, the lead author of the study.
Read Also: Antidepressants increase mortality risk in COPD by 20 percent
The study concluded that more than half (56%) of AD users experience withdrawal, with the majority of these describing their withdrawal as moderate or severe, and nearly half (46%) as severe.
The authors recommend that the current UK and US guidelines be urgently updated to reflect the evidence based on AD withdrawal.
For reference log on to
http://prescribeddrug.org/wp-content/uploads/2018/10/Davies-Read.pdf
Source : With inputs from Journal of Addictive Behaviors