Antidepressants may cause EPS-Use with caution in Parkinson's disease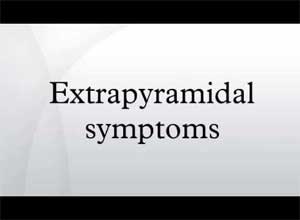 The use of certain antidepressants may put patients at increased risk for extrapyramidal symptoms (EPS), according to a large pharmacoepidemiologic study published in the Journal of Clinical Psychopharmacology. Therefore Antidepressants may be used with caution in Parkinson's disease.
Guo. Michael Y and his associates conducted a research to quantify the association of EPSs with different antidepressants by undertaking a large pharmacoepidemiologic study.
The researchers conducted a nested case-control study using a large health claims database from June 2006 to December 2015. Subjects with a diagnosis of primary Parkinson disease and those who received prescriptions of levodopa, ropinirole, pramipexole, domperidone, metoclopramide, entacapone, benztropine, selegiline, rasagiline, diphenhydramine, trihexyphenidyl, typical and atypical antipsychotics, and tricyclic antidepressants were excluded.
For each case, 10 control subjects were matched by follow-up time, calendar time, and age through density-based sampling.
The study identified 3,838 subjects with EPSs compared with 38,380 age-matched control subjects. Rate ratios with respect to EPSs were as follows:
Duloxetine, 5.68
Mmirtazapine, 3.78
Citalopram, 3.47
Escitalopram, 3.23
Paroxetine, 3.07
Sertraline, 2.57
Venlafaxine, 2.37
Bupropion, 2.31
Fluoxetine, 2.03
The study concluded that observational study demonstrates a harmful association between the incidence of Parkinson disease or associated EPSs and use of the antidepressants, duloxetine, mirtazapine, citalopram, escitalopram, paroxetine, sertraline, venlafaxine, bupropion, and fluoxetine. Out of these clinicians may want to consider sertraline, venlafaxine or fluoxetine as safer options.
Extrapyramidal symptoms (EPS), also known as extrapyramidal side effects(EPSE), are drug-induced movement disorders that include acute and tardive symptoms. These symptoms include dystonia (continuous spasms and muscle contractions), akathisia (motor restlessness), parkinsonism (characteristic symptoms such as rigidity), bradykinesia (slowness of movement), tremor, and tardive dyskinesia (irregular, jerky movements).
For more information log on to the journal