Antibiotics Use after skin abscess drainage improves cure rates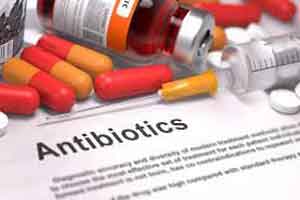 The addition of antibiotics to standard incision and drainage is controversial, with earlier studies demonstrating no significant benefit. However, 2 large, multicenter trials have recently been published that have challenged the previous literature. Dr Gottlieb M et al. conducted a review to determine whether systemic antibiotics for abscesses after incision and drainage improve cure rates.The researchers found that use of systemic antibiotics for skin and soft tissue abscesses after incision and drainage resulted in an increased rate of clinical cureThe study has been published in Journal Annals of Emergency Medicine.
The researchers assessed PubMed, the Cumulative Index of Nursing and Allied Health Literature, Scopus, the Cochrane Database of Systematic Reviews, the Cochrane Central Register of Controlled Trials, and bibliographies of selected articles for all randomized controlled trials comparing adjuvant antibiotics with placebo in the treatment of drained abscesses, with an outcome of treatment failure assessed within 21 days.
Prior to 2016, trials and meta-analyses suggested that antibiotics were not beneficial as adjunctive therapy in patients treated with incision and drainage for skin abscesses. In 2016 and 2017, large randomized trials found the opposite (NEJM JW Emerg Med Apr 2016 and N Engl J Med 2016; 374:823; NEJM JW Infect Dis Sep 2017 and N Engl J Med 2017; 376:2545). Now, researchers performed a systematic review and meta-analysis to integrate these disparate findings.
Four placebo-controlled trials of antibiotic therapy effective against methicillin-resistant Staphylococcus aureus (MRSA), involving 2406 patients, were included; the two trials mentioned above were among them. In pooled analyses, treatment failure (the primary outcome) occurred in 7.7% of patients in the antibiotic group versus 16.1% in the placebo group (risk difference, 7.4%; number needed to treat, 14). The risk difference for adverse events between the antibiotic and placebo groups was 4.4% (number needed to harm, 23); most adverse events were minor.
The researchers concluded that use of systemic antibiotics for skin and soft tissue abscesses after incision and drainage resulted in an increased rate of clinical cure. One treatment failure would be averted for every 14 patients treated with antibiotics.These findings suggest there is an incremental improvement when antibiotics effective against MRSA are prescribed. Therefore after incision and drainage of a skin abscess, most patients may be prescribed trimethoprim-sulfamethoxazole, two double-strength tablets twice daily for 7 days.However healthy patients may elect not to take antibiotics, but those with diabetes or other causes of immunocompromised should be certainly encouraged to do so.
For further reference log on to:
Source : with inputs