Antibiotics therapy really works in uncomplicated appendicitis : JAMA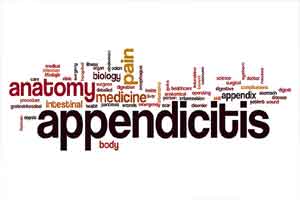 A new study published in
JAMA
reports that Antibiotics therapy really works in uncomplicated appendicitis.
The patients initially treated with antibiotics, the likelihood of recurrence of uncomplicated acute appendicitis within 5 years was 39.1%. The study holds significance as an appendectomy is considered the gold standard treatment for it but the new research data shows that though antibiotic treatment did not meet criteria for noninferiority compared with appendectomy for patients with uncomplicated appendicitis(UA), most who received antibiotics did not require surgery.
Paulina Salminen and associates conducted an open-label, noninferiority, randomized trial to determine the late recurrence rate of appendicitis after antibiotic therapy for the treatment of UA.
The study included 530 patients aged 18 to 60 years with CT–confirmed uncomplicated acute appendicitis randomly assigned to receive 1 g per day intravenous ertapenem for 3 days followed by 500 mg oral levofloxacin once daily and 500 mg metronidazole 3 times per day for 7 days (n = 257) or undergo an appendectomy. The median age of the participants receiving antibiotics was 33 years, and the median age of the control group was 35 years. The investigators conducted a 5-year follow-up of patients in the Appendicitis Acuta (APPAC) randomized clinical trial.
The primary outcome for surgery was successful appendectomy and the primary outcome for antibiotics reported at 5-year follow-up included late (after 1 year) appendicitis recurrence after antibiotic treatment, complications, length of hospital stay, and sick leave.
Read Also: Colonoscopy may prompt appendicitis: JAMA Surgery
Key study findings:


In addition to 70 patients who initially received antibiotics but underwent an appendectomy within the first year (27.3%), 30 additional antibiotic-treated patients (16.1%) underwent an appendectomy between 1 and 5 years.


The cumulative incidence of disease recurrence was 34.0% at 2 years, 35.2% at 3 years, 37.1% at 4 years, and 39.1% at 5 years.


Of the 85 patients in the antibiotic group who subsequently underwent appendectomy for recurrent appendicitis, 76 had uncomplicated appendicitis, 2 had complicated appendicitis, and 7 did not have appendicitis.


At 5 years, the overall complication rate was 24.4%in the appendectomy group and 6.5% in the antibiotic group which calculates to 17.9 percentage points higher after surgery.


There was no difference between groups for length of hospital stay, but there was a significant difference in sick leave (11 days more for the appendectomy group).


"The time has come to consider abandoning routine appendectomy for patients with UA. The operation served patients well for more than 100 years. With the development of more precise diagnostic capabilities like CT and effective broad-spectrum antibiotics, the appendectomy may be unnecessary for uncomplicated appendicitis, which now occurs in the majority of acute appendicitis cases", said Edward Livingston, MD, deputy editor of JAMA.
The study concluded that among patients who were initially treated with antibiotics for uncomplicated acute appendicitis, the likelihood of late recurrence within 5 years was 39.1%. This long-term follow-up supports the feasibility of antibiotic treatment alone as an alternative to surgery for UA.
For reference log on to 10.1001/jama.2018.13201
Source : With inputs from JAMA