Antibiotics for diabetic foot infection: treatment choice and challenges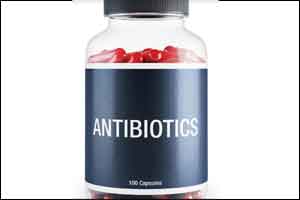 A recent study published in Indian Journal of Endocrinology and Metabolism by Dr.S.K.Singh Jain and associates has covered several aspects of antibiotics selection for diabetic foot ulcer.The study has shown predominance of Gram‑negative Escherichia coli infection in diabetic foot infection of longer duration.International Working Group on the Diabetic Foot (IWGDF) guidelines for the diabetic foot infection has covered major steps for treating diabetic foot infection addressing the need for empirical antibiotics treatment, route of administration, duration, and monitoring of unwanted side effects.
Diabetic foot is defined as any foot pathology that results directly from diabetes mellitus or its long-term complications. This is one of the most common complications of diabetes mellitus requiring in hospitalization for not only leading to significant morbidity an expensive investigation and costly treatment but also for progression to limb-threatening and life-threatening diabetic foot infection. The two main causes of diabetic foot wounds are neuropathy and ischemia.
Various findings of study which are in consonance with prevailing guidelines are-


The points of selection of antibiotics for diabetic foot infection have been in the line of the earlier studies showing the predominance of Gram-negative coli infection in diabetic foot infection of longer duration.


Piperacillin and tazobactam are a good parenteral antibiotic followed by newer generation cephalosporins.


Quinolones, aminoglycosides, and macrolides are the next choices of antibiotics.


Tigecycline, vancomycin and teicoplanin are to be reserved for the limb- and life-threatening infection as we would not have further choices consequence to early use of these agents.


Pseudomonas infection is occasional in the diabetic foot wound particularly in those having burn injury of the foot. Aminoglycosides and the tigecycline might eradicate Pseudomonas if the newer generation cephalosporins have not shown promise in the containment of the infection.


Choice of antibiotics therapy depends on the severity of infection, the involvement of bone, previous antibiotics therapy, the type of microorganism in wound isolate, patient's comorbid conditions, cost, and safety profile of the agents.


Although anaerobic diabetic foot infection has been considered as a challenge for successful eradication of infection but, surprisingly our study showed that anaerobic diabetic foot infection did not require specific intervention,'' the authors' comment.
Variation in the characteristics of diabetic foot infection has many issues as follows:


Factors that contribute to wound infection such as the age of wound, poor wound hygiene, and host immunity.


Polymicrobial nature of wound infection.


Antimicrobial resistance to methicillin-resistant Staphylococcus aureus and other microbial agents.


Pretreatment with the empirical antimicrobial agent.


The future management of diabetic foot infection depends on the advanced molecular techniques for the identification of microorganisms combining next-generation antibiotics therapy with the restoration of the blood flow to the ulcer region and enhancement of the immunity of individuals for tissues infections.
For more details click on the link :
Singh SK, Gupta B. Choices, and Challenges of Antibiotics Therapy in Diabetic Foot Infection. Indian J Endocrinol Metab. 2017;21(5):647-648. doi:
10.4103/ijem.IJEM_481_17
Source : IEJM