Antibiotics being used for noninfectious indications in children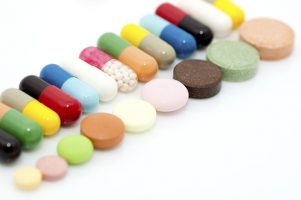 Delhi: Antibiotics are being used for noninfectious indications in children, according to a recent study.
The point-prevalence study of US children's hospitals, published in the Journal of the Pediatric Infectious Diseases Society, found that 1.7% of the hospitalized children receive at least one antibiotic for their noninfectious indication. Macrolides were the ones that were used most commonly.
The researchers reviewed 35,378 patient records who received at least one antimicrobial agent from 32 academic tertiary-care pediatric inpatient facilities, conducted June 2016 through December 2017.
Also Read: Pneumonia patients prescribed more antibiotics, causing adverse events
Key findings include:


Among those who received an antibiotic were 627 patients (1.7% of all admitted patients) who had a noninfectious indication.


Antibiotic use for a noninfectious indication among patients who received an antibiotic ranged from 0% to 10.1% across the hospitals.


Of the twenty-nine unique antibiotics used for a noninfectious indication, the most commonly prescribed antibiotics were erythromycin (63.1%), azithromycin (19.9%), amoxicillin-clavulanate (5.5%), and metronidazole (5.2%).


The most common reason for antibiotic use was gastrointestinal prokinesis (67.4%), followed by use for anti-inflammatory properties (17.5%) and small-bowel bacterial overgrowth (5.5%).


Also Read: Antibiotics use linked to higher risk of rheumatoid arthritis
"Lack of consensus guidelines for aiding decisions about when to use antibiotics for noninfectious indications makes it difficult to assess whether these prescriptions were appropriate," note the authors.
Also, there is limited data on whether these agents are effective for treating the noninfectious indications documented in the study, or on how their use in children affects the intestinal microbiome.
"Multidisciplinary efforts should be taken to carefully analyze the effectiveness of these agents for their intended purpose while considering the effect on the pediatric microbiome, the harms of antimicrobials, and the potential societal effects of antimicrobial resistance within the community. Antimicrobial stewards should partner with those in other disciplines to understand and improve research into these longer-term harms," concluded the authors.
To read the complete study log on to
https://doi.org/10.1093/jpids/piz053