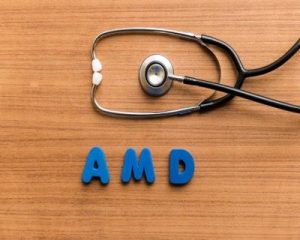 Intravitreal injection of anti-vascular endothelial growth factor (VEGF) pharmacotherapy is a safe and effective treatment for neovascular age-related macular degeneration (AMD) over a 2 year period, reports a study published in the journal Ophthalmology: Journal of the AAO.
Sophie J. Bakri and associates conducted a study to review the evidence on the safety and efficacy of anti-vascular endothelial growth factor (VEGF) therapies for the treatment of neovascular age-related macular degeneration (AMD).
The investigators extracted the data from PubMed and Cochrane Library databases. The combined searches yielded 191 citations, 28 of which were selected.
Read Also:Viagra may be new treatment for Macular Degeneration
 Key study reviews:
Sixteen of the 28 citations provided level I evidence supporting the use of anti-VEGF agents for neovascular AMD, including intravitreal ranibizumab, aflibercept, and bevacizumab.
Eight studies reviewed provided level II evidence and 4 provided level III evidence, but only the level I studies are included in the assessment.
There is long-term follow-up data on the efficacy of ranibizumab and bevacizumab (≥5 years), which is subject to the bias of incomplete follow-up.
"Review of the literature indicates that intravitreal injection of anti-VEGF therapy is safe and effective for neovascular AMD over 2 years, the period for which data is available. Further research is needed to evaluate the long-term safety and comparative efficacy of these agents", write the authors.
Age-related macular degeneration is a leading cause of central visual impairment in developed countries, and it accounts for almost half of all blindness. The prevalence of macular degeneration increases with age and varies by ethnicity, and it occurs more commonly in Caucasians.
For reference log on to 10.1016/j.ophtha.2018.07.028
Vinay Singh joined Medical Dialogue as Desk Editor in 2018. He covers the medical speciality news in different medical categories including Medical guidelines, updates from Medical Journals and Case Reports. He completed his graduation in Biotechnology from AAIDU and did his MBA from IILM Gurgaon. He can be contacted at editorial@medicaldialogues.in . Contact no. 011-43720751