Antenatal care for uncomplicated pregnancies: 2018 NICE Guidelines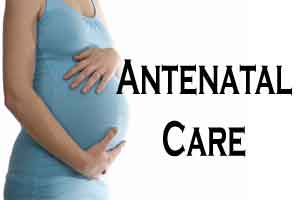 NICE has released 2018 Guideline on Antenatal care for uncomplicated pregnancies.The guideline is an update on 2008 Guidance and it covers the care that healthy women and their babies should be offered during pregnancy. The aim of the Guideline is to ensure that pregnant women are offered regular check-ups, information and support.
The guidance is woman-centric and therefore according to its women, their partners and their families should always be treated with kindness, respect and dignity. The views, beliefs and values of the woman, her partner and her family in relation to her care and that of her baby should be sought and respected at all times.
This guideline includes recommendations on:


management of common symptoms of pregnancy


clinical examination of pregnant women


screening for haematological conditions


screening for fetal anomalies


screening for infections


screening for clinical conditions


fetal growth and well-being


Key Recommendations are-


At each antenatal appointment, healthcare professionals should offer consistent information and clear explanations and should provide pregnant women with an opportunity to discuss issues and ask questions.


Antenatal care should be readily and easily accessible to all pregnant women and should be sensitive to the needs of individual women and the local community.


All women should be informed at the booking appointment about the importance of their own and their baby's health of maintaining adequate vitamin D stores during pregnancy and whilst breastfeeding. In order to achieve this, women may choose to take 10 micrograms of vitamin D per day, as found in the Healthy Start multivitamin supplement. Particular care should be taken to inquire as to whether women at greatest risk are following advice to take this daily supplement. These include:women of South Asian, African, Caribbean or Middle Eastern family origin, women who have limited exposure to sunlight, such as women who are predominantly housebound, or usually remain covered when outdoors,women who eat a diet particularly low in vitamin D, such as, women who consume no oily fish, eggs, meat, vitamin D-fortified margarine or breakfast cereal,women with a pre-pregnancy body mass index above 30 kgm2


The pregnant woman should be informed that sexual intercourse in pregnancy is not known to be associated with any adverse outcomes.


Monitor smoking status and offer smoking cessation advice, encouragement and support throughout the pregnancy and beyond.


The newborn blood spot test should be offered to parents when their baby is 5‑8 days old.


Pregnant women should be informed that beginning or continuing a moderate course of exercise during pregnancy is not associated with adverse outcomes.


Pregnant women should be informed that long‑haul air travel is associated with an increased risk of venous thrombosis, although whether or not there is an an additional risk during pregnancy is unclear.


Women should be informed that exercising in water, massage therapy and group or individual back care classes might help to ease a backache during pregnancy.


The routine antenatal pelvic examination does not accurately assess gestational age, nor does it accurately predict preterm birth or cephalopelvic disproportion and therefore is not recommended.


It is recommended that routine antenatal anti‑D prophylaxis is offered to all non‑sensitised pregnant women who are rhesus D‑negative.


New Screening for sickle cell diseases and thalassaemias should be offered to all women as early as possible in pregnancy (ideally by 10 weeks). The type of screening depends upon the prevalence and can be carried out in either primary or secondary care.


Screening for syphilis should be offered to all pregnant women at an early stage in antenatal care because treatment of syphilis is beneficial to the mother and baby.


Pregnant women should be offered to screen for HIV infection early in antenatal care because appropriate antenatal interventions can reduce mother‑to‑child transmission of HIV infection.


For more details click on the link: www.nice.org.