Antenatal and preoperative care in delivery: ERAS Guideline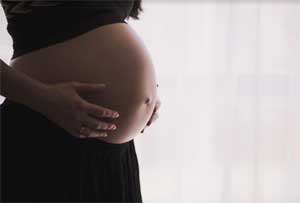 The Enhanced Recovery After Surgery (ERAS) Society has released guideline on antenatal and preoperative care in cesarean delivery. The guideline is published in the
American Journal of Obstetrics and Gynecology
.
Key recommendations include
Antenatal Pathway
Preadmission information, education, and counseling


Although high-quality evidence is lacking, good clinical practice includes informing the patient about procedures before, during, and after cesarean delivery. The information should be adapted to whether cesarean delivery is unscheduled or is a scheduled surgery.


Cesarean delivery without medical indication should not be recommended without a solid preadmission evaluation of harms and benefits, both for the mother and her baby.


Preoperative Pathway
Preanesthetic medications


Antacids and histamine H2 receptor antagonists should be administered as premedication to reduce the risk from aspiration pneumonitis.


Preoperative sedation should not be used for scheduled cesarean delivery because of the potential for detrimental effects on the mother and neonate.


Preoperative bowel preparation


Oral or mechanical bowel preparation should not be used before cesarean delivery.


Preoperative fasting


Women should be encouraged to drink clear fluids (pulp-free juice, coffee, or tea without milk) until 2 hours before surgery.


A light meal may be eaten up to 6 hours before surgery.


Preoperative carbohydrate


Oral carbohydrate fluid supplementation, 2 hours before cesarean delivery, may be offered to nondiabetic women.


Preoperative maternal comorbidity optimization


Maternal obesity (body mass index, >40 kg/m2) significantly increases risks of maternal and fetal complications. Optimal gestational weight gain management should be used to control their weight during pregnancy. Surgical complexity requires multidisciplinary planning.


Maternal hypertension should be managed during pregnancy because maternal chronic hypertension has been found to increase significantly the incidence of maternal and fetal morbidity and cesarean delivery.


Maternal gestational diabetes mellitus has been found to significantly increase the risk of maternal and fetal morbidity. Maternal diabetes should receive timely and effective management during preconception
and pregnancy.


Maternal anemia during pregnancy is associated with low birth weight, preterm birth, and increases perioperative morbidity and mortality rates. The cause of the anemia should be identified and corrected.


Maternal cigarette smoking is associated with adverse medical and reproductive morbidity and should be stopped before or in early pregnancy.


To read the full guideline follow the link:
https://doi.org/10.1016/j.ajog.2018.09.015