Annual mammography for breast cancer screening best, recommends literature review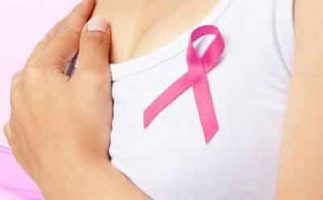 All women under the age group of 40-49 should go for Annual mammography, is the recommendation in the literature review published in the Journal of Breast Imaging.
Breast cancer (bca) is the leading cause of cancer death in women worldwide. It is the main cause of cancer-related death in women in developing countries and it is the second-leading cause in women in developed countries. It is known that Breast screening for cancer with mammography helps in the detection of breast cancer at an early, curable stage. Despite the many benefits of screening mammography, questions about perceived harms warrant an up-to-date review.
Read more:
Mammography in women aged 40 to 49 years- Harms outweigh benefits: ACP Guidance
The present literature review pointed out three reasons why annual mammography screening is should be performed for patients of the above-mentioned age group, (i) reduction in the mortality of 29%–48% when the long-term outcome is assessed (ii) as mammography technology continues to improve, the modality's benefits will also improve (iii) advances in treatment don't reduce the importance of screening younger women.
Based on the randomized controlled trials and population-based screening studies mammography's benefits were underestimated. Excessively long intervals between screenings recall rates that were too low, and biopsy thresholds that were too high. Many studies do not continue screening over a sufficient number of years. Additionally, there have been many successive technical transitions in mammography since these studies were conducted.
From the literature study, it was found that there are several mathematical models which suggest that earlier detection through screening and advances in chemotherapy, hormonal therapy, radiation therapy, and surgery have all contributed toward a reduction in breast cancer mortality.
From the National Cancer Institute (NCI) Breast Cancer Surveillance Consortium the researchers found that women ages 40 to 49 years that chose to attend annual mammography were significantly less likely to have the node-positive disease than those who attended screenings every other year.
For further reference, click on the link
https://doi.org/10.1093/jbi/wbz010