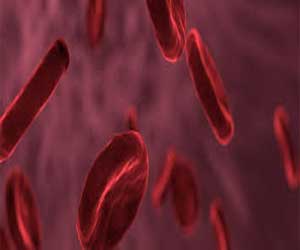 According to late-breaking science presented at the American Stroke Association's International Stroke Conference 2019, Andexanet alfa (Andexxa), the reversal agent for anticoagulants in the factor Xa inhibitor class, effectively stopped acute life-threatening bleeding in patients taking these anticoagulants. The study was published simultaneously in the New England Journal of Medicine.
Reversal agent for factor Xa inhibitors soon to be subject to a randomized trial
Factor Xa inhibitor blood thinners (apixaban, rivaroxaban, or edoxaban, which are direct factor Xa inhibitors) and enoxaparin are used to prevent blood clots but can also cause or worsen serious bleeding. The agent andexanet alfa is designed to rapidly neutralize the anticoagulant effects of blood thinners in the event of acute bleeding. Researchers investigated if andexanet alfa could decrease the effect of the blood thinner and decrease bleeding assessed 12 hours after administering the reversal agent.
A total of 352 patients (average age 77, 53 per cent male) were enrolled from 86 sites worldwide, after presenting to emergency rooms with primarily gastrointestinal bleeding or brain bleeding. Researchers said good or excellent hemostasis (the stopping of bleeding) occurred in 81.7 per cent of patients.
A bolus of the antidote saw median anti-factor Xa activity drop more than 90% — from 149.7 ng/mL to 11.1 ng/mL among those who had received apixaban (Eliquis) and from 211.8 ng/mL to 14.2 ng/mL for rivaroxaban (Xarelto).
An infusion of andexanet following the initial bolus resulted in 82% of patients showing excellent or good hemostatic efficacy 12 hours after the end of the 2-hour infusion, Truman Milling, Jr., MD, of the University of Texas at Austin Dell Medical School, reported at the International Stroke Conference here.
"The study supported the May 2018 FDA approval of andexanet alfa, now the only approved agent for patients taking rivaroxaban and apixaban when urgent reversal is needed for life-threatening or uncontrolled bleeding, said senior author Truman J. Milling Jr., M.D., associate professor, Department of Neurology and associate professor, Department of Surgery and Perioperative Care at Seton Dell Medical School Stroke Institute in Austin, Texas.
Andexanet is the sole antidote on the market for factor Xa inhibitors, having received accelerated FDA approval in May 2018 following the release of an interim ANNEXA-4 analysis of the first 227 patients recruited.
Recently, andexanet got a IIa recommendation for reversing rivaroxaban and apixaban in life-threatening bleeding in the 2019 focused update to atrial fibrillation (Afib) guidelines from the American Heart Association, American College of Cardiology, and Heart Rhythm Society.