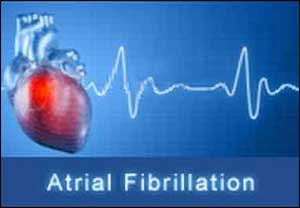 Very recently developed direct oral anticoagulants (DOACs) Rivaroxaban, apixaban, and edoxaban are direct inhibitors of FXa approved for the management of venous thromboembolism and stroke prevention in atrial fibrillation. Although these DOACs are associated with fewer hemorrhagic side effects than classic vitamin K antagonists, bleeding is still the main complication. Dr.Sartori M and associates in a review article have found that Andexanet alfa binds FXa direct inhibitors in their active site, thus reversing their anticoagulant effect and stop bleeding associated with (DOACs).Their findings have been published in Journal of Thrombosis and Thrombolysis.
Direct oral anticoagulants are associated with rates of major bleeding which are not negligible although lower than those associated with vitamin K antagonists. Andexanet alfa effectively reverses this complication of bleeding associated with DOACs and is going to be increasingly useful with increasing use of DOACs.
Advantages of Andexanet alfa :
No specific reversal agent for factor Xa (FXa) direct inhibitors is currently available for clinical use.
A modified activated human FXa decoy protein, andexanet alfa, is being developed that binds FXa direct inhibitors in their active site, thus reversing their anticoagulant effect.Andexanet alfa is designed to reverse the anticoagulant effects of FXa inhibitors.
Andexanet alfa was shown to reverse FXa inhibitors anticoagulant activity both in thrombosis animal models, healthy volunteers and patients with acute major bleeding.
Andexanet alfa has been studied in double-blind, placebo-controlled phase II and III studies. A preliminary report of the phase III study showed that an effective hemostasis was obtained after andexanet alfa infusion in the majority of the patients with acute major bleeding associated with FXa inhibitors.
Andexanet alfa is able to reverse the anticoagulant effect of FXa direct inhibitors as well as that of LMWH and its efficacy has been demonstrated both in vitro and in vivo studies
Additional studies are ongoing and andexanet alfa is expected to be launched in the market in the near future.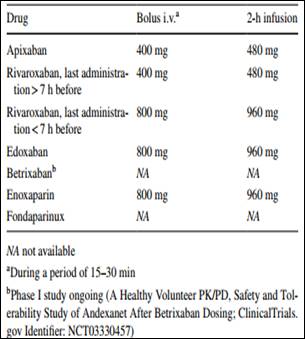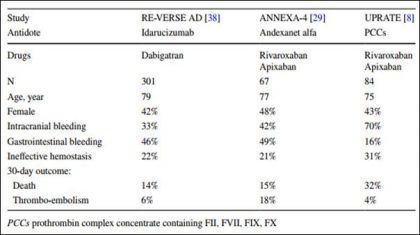 Link to download the article: J Thromb Thrombolysis. 2018 Jan 25. doi: 10.1007/s11239-018-1617-2