Amoora rohituka leaf extracts shows anticarcinogenic activity for Breast Cancer, an AYUSH study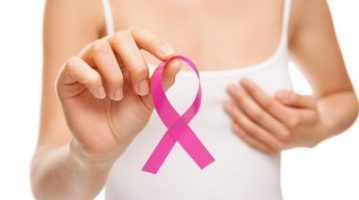 Amoora rohituka leaves extract may be used to develop alternative drugs to treat human breast cancer, a study published in the Journal of Ayurveda and Integrative Medicine suggests.
Breast cancer is the most common forms of cancer found in women. In the year 2012, 1.7 million new cases and about 522,000 deaths were reported over the world and alarmed such burden of breast cancer will increase to almost double of the present cases by 2030. The phytochemicals having the potency to induce apoptosis in cancer cells are promising to play a significant role in managing and treating cancer. It has been reported that several isolates from medicinal plants showed their anticancer activity.
Amoora rohituka belongs to the Meliaceae family and used in several medicinal formulations. A. rohituka is well known one of important Indian medicinal plant which is commonly used to cure blood disorders, eye disease, helminthiasis disease, ulcer or wound, liver disorders, splenomegaly, internal tumors, leucorrhoea, and urinary disorders. A. rohituka is rich in different kinds of metabolites such as alkaloids, flavonoids, glycosides, terpenoids, and anthraquinones, which are medicinally importance. These metabolites are found in the bark of the plants. The medicinal properties of the leaves of the plant are still not explored well.
The present study aimed at exploring the anticancer and apoptotic activity of Amoora rohituka leaf extract against human breast adenocarcinoma (MCF-7) cells.
To evaluate the anticancer activity of Amoora rohituka leaves in vitro the authors made a petroleum ether, ethyl acetate and methanol extract of the leaves. The phytochemical constituents of the active (ethyl acetate) extract was screened by FTIR analysis and phytochemical screening methods.
The ethyl acetate extract showed the presence of alkaloids, flavonoids, steroids, tannins, saponins, and terpenoids. The RLEA exhibited high cytotoxic effect against human breast cancer cells, MCF-7 (IC 50= 9.81 μg/mL) and induced apoptosis by altering nuclear morphology and DNA laddering. Wound healing assays explained the potency of extract to decrease cell migration.
The authors concluded that the extracts of Amoora rohituka leaves exhibited anticancer activity with less toxicity and it could be used for the development of alternative drugs in the treatment of human breast cancer.
For further reference, please click on the link
https://doi.org/10.1016/j.jaim.2018.12.005