American heart association updates scientific statement on blood pressure measurement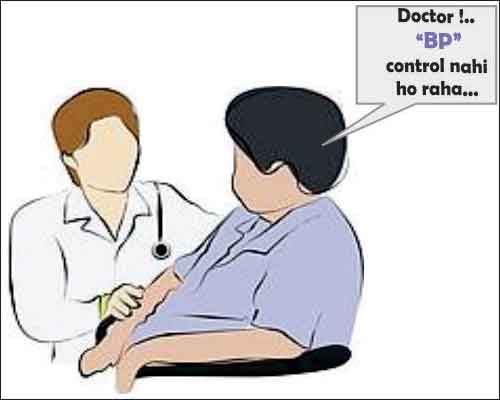 The American Heart Association has updated its 2005 statement on blood pressure measurement.The accurate measurement of blood pressure is essential for the diagnosis and management of hypertension, a major risk factor for heart disease and stroke.The updated American Heart Association scientific statement on blood pressure measurement in humans has been published in the American Heart Association journal Hypertension.
"Many oscillometric devices, which use an electronic pressure sensor within the blood pressure cuff, have been validated (checked for accuracy) which allow for accurate blood pressure measurement in the healthcare office settings while reducing human errors associated with the auscultatory approach," said Paul Muntner, Ph.D., chair of the writing group for the scientific statement.
Please also read-It's Masked hypertension-High Blood Pressure may not get detected at doctor's office
The auscultatory method - where a healthcare provider uses a blood pressure cuff, a stethoscope and a mercury sphygmomanometer (device that measures blood pressure) - has been the gold standard for office blood pressure measurement for several decades.
The mercury sphygmomanometer has a simple design and is not subject to substantial variation across models made by different manufacturers. However, mercury devices are no longer being used due to environmental concerns about mercury.
Read Also: Aspirin in Primary Prevention- The Verdict is NOT Straightforward!
Substantial data have been published since the last Scientific Statement in 2005 showing the importance of measuring blood pressure outside of the clinic setting. White coat hypertension, when blood pressure is raised in the healthcare office setting but not at other times and masked hypertension where blood pressure is normal in the healthcare office setting but raised at other times.
Among the highlights, published in Hypertension:


For office BP measurement, oscillometric devices can limit the human error seen with auscultatory methods. An automated device that can average three or more readings is the preferred approach; leaving the patient alone may help ensure that he or she doesn't talk during the measurement.


For self-measurement at home, a clinician should first check the upper-arm cuff for accuracy.


The statement also includes useful tables outlining steps for proper in-office, home, and ambulatory BP measurement; algorithms for screening for white-coat and masked hypertension; and special considerations for measuring BP in children, pregnant women, older adults, obese patients, and those with arrhythmias.
For further reference log on to:
AHA statement in Hypertension
(Free)