American Association of Clinical Endocrinologists issues guideline for obesity management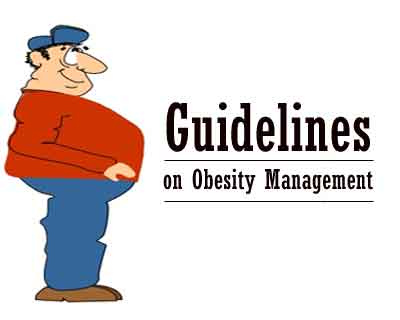 American Association of Clinical Endocrinologists AACE, has recently issued new practice guidelines for obesity management that stress on a patient-centric approach to obesity management that individualizes treatment and focuses on overall health — not just weight loss.
The guidelines comprehensive in their nature cover the screening, diagnosis, staging, therapeutic decisions, endpoints and goals of therapy related to obesity management.
The 123 recommendations, translated from an obesity algorithm for care, suggest "packages" of interventions based on the stage of disease.
Stage 0, for example, could require lifestyle intervention to prevent progressive weight gain, whereas stages 2 or 3, depending on weight-related complications, may call for pharmacotherapy or surgery.
"We think these guidelines can really inform when to use the different treatment modalities, and the intensity of those modalities, based on the phases of chronic disease prevention and treatment, establishing goals for therapy that do not simply reflect the amount of weight loss but improvements in patient health,"
W. Timothy Garvey, MD, FACE,
chair of the AACE Obesity Scientific Committee, said during a press conference. He called the guideline "a rational model of care that we hope our health care system can get its arms around."
Garvey noted that the three phases of chronic disease — preventing disease, preventing disease progression and treating disease complications — should inform obesity management and evaluation of patients, and were the basis for the guideline.
"Our recommendation was that the modality and intensity of obesity interventions should be based on the primary, secondary and tertiary phases of disease prevention," Garvey said. "This three-phase paradigm for chronic disease aligns with the pathophysiology and natural history of obesity, and provides a rational framework for appropriate treatment at each phase of prevention."
The guideline also addresses specific obesity-related complications, and whether they can be treated with weight-loss therapy.
Lifestyle therapy is a "key part" of treatment, Garvey said. The guideline includes recommendations for nutritional and behavioral interventions.
"All of these therapies are based on evidence," Garvey said. "They have been employed in randomized controlled trials that have been associated with successful outcomes."
The guideline also outlines the five approved medications for obesity, and lists dosing, mechanisms of action, adverse effect profiles and contraindications. Garvey stressed that optimal obesity therapy calls for the availability of all five medications to properly individualize therapy.
Treatment goals are explained in detail, Garvey said, including those specific to complications that exist when tertiary prevention is required.
"There is a dose-response between the amount of weight loss you need and the clinical improvement for different complications," Garvey said. "We reviewed the evidence and established that relationship, and what therapeutic success looks like, specific to each of these weight-related complications."
you can read the full guidelines by clicking on the following link
OBESITY guidelines