AAP releases statement on use of artificial sweeteners in children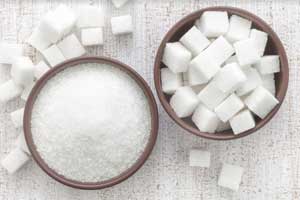 The children and adolescents are increasingly consuming nonnutritive sweeteners (NNSs) or artificial sweeteners in the absence of strong scientific evidence to refute or support the safety of these agents. In a new policy statement released by the American Academy of Pediatrics (AAP), the researchers shed light on various aspects associated with the safety of artificial sweeteners including:


previous steps taken for the approved use of NNSs


existing data regarding the safety of NNS use in the general pediatric population


what is known regarding the potential benefits and/or adverse effects of NNS use in children and adolescents


They also identified gaps in existing knowledge and potential areas of future research and suggested talking points that paediatricians may use when discussing NNS use with families.
FDA approved NNSs were introduced into the food supply to provide a noncaloric, sweet-tasting alternative to caloric sweeteners, which is useful for those with diabetes mellitus or who are avoiding sweet calories for other reasons, including obesity prevention and reduction. Concerns were initially raised about an association with cancer, but research in animal models and adult-human populations has shown no association between NNS use and cancer.
Previous works have shown NNSs to be associated with several adverse effects as well as some health benefits. However, work remains to better understand the use of NNSs in toddlers, children, and adolescents in the general population and in at-risk populations (eg, diabetes, obesity, etc). Because of the ubiquitous presence of NNSs in everyday products and foods, it is unknown how much NNSs youth are consuming.
The committee reviewed research articles on the use of artificial sweeteners by children and adolescents that were published in English within the past 10 years through August 20, 2018. Only six high-quality, randomized controlled trials about the use of artificial sweeteners by children were published during that period, they note.
"To better inform the public about the consumption of NNSs, the FDA should require products marketed in the United States to include labels that list the type and quantity of any NNS contained per serving of a product," the committee writes.
Key findings and recommendations include:


Current FDA-approved NNSs include saccharin, aspartame, acesulfame potassium, sucralose, neotame, stevia, and advantame. These agents are 180 to 20 000 times sweeter than sugar, potentially affecting preferences for sweet taste.


NNSs are designated either as food additives or as GRAS; the long-term safety of NNSs in childhood has not been assessed in humans.


No advice can be provided on the use of NNS in children younger than 2 years old given the absence of data on this age group.


The number of consumer products containing NNSs has quadrupled over the past several years; manufacturers must list NNSs in the ingredient list but are not required to indicate the amount per serving.


When substituted for caloric-sweetened foods or beverages, NNSs can reduce weight gain or promote small amounts of weight loss (∼1 kg) in children (and adults); however, data are limited, and use of NNSs in isolation is unlikely to lead to substantial weight loss.


Individuals affected by certain conditions (eg, obesity and type 1 or 2 diabetes mellitus) may benefit from the use of NNSs if substituted for caloric sweeteners. However, health care providers should be aware that NNS use in isolation is unlikely to result in important weight loss, that observational studies show that NNS intake is associated with higher rates of metabolic syndrome and diabetes and that a better understanding is needed about whether NNS use has a causal and harmful effect on metabolism and the risk of diabetes mediated through the gut microbiome or other as-yet-unidentified pathways.


To better inform the public about the consumption of NNSs, the FDA should require products marketed in the United States to include labels that list the type and quantity of any NNS contained per serving of a product.


Funding should be allocated to encourage researchers to conduct high-quality research on the use of NNSs in childhood, focusing on the age of exposure and taste preferences, neurodevelopment, and effect on the microbiome and its relevance to obesity, metabolic syndrome, and diabetes.


Health care providers are encouraged to remain alert to new information and sensitive to patient and family preferences.


With the exception of aspartame and neotame in children with phenylketonuria, there are no absolute contraindications to use of NNSs by children.


Use of NNSs has been associated with a reduced presence of dental caries.


Guidance for Pediatricians
Primary health care providers should discuss with parents and patients (as appropriate) the available evidence regarding the benefits and harms of NNS use in children and adolescents. The AAP recommends that paediatricians discuss the following points with families.


NNSs are FDA approved for use in humans or are GRAS and, thereby, approved for use under the GRAS designation.


The GRAS designation is based on the consumption of NNSs within an ADI level; it is not possible to measure an individual's daily intake of NNSs at this time.


Higher-quality data suggest that NNS use is associated with weight stabilization and/or weight loss in the short-term. Currently, there is a paucity of long-term data.


High-quality evidence, including meta-analysis and data from RCTs, suggests that there is no association between hyperactivity and NNS use in children.


There are limited data regarding the effect of NNS use on appetite change and taste preference.


More Information: "The Use of Nonnutritive Sweeteners in Children" published in the AAP journal Pediatrics.
DOI: https://doi.org/10.1542/peds.2019-2765