Alzheimers plays a role in cancer progression: study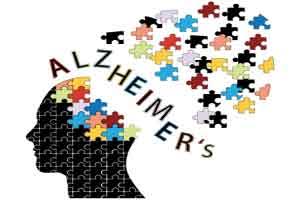 New York : A protein responsible for the development of neurological diseases like Alzheimer's disease also plays a role in the progression of cancer, a study has found.
Scientists have found that dormant or inactive cancer cells have Alzheimer's disease.
The abnormal protein that helps tumours to grow are stored as amyloid bodies responsible for dementia in inactive cancer cells.
Once the amyloid bodies disaggregate, the cancer cells become active again, the researchers said.
Amyloid bodies are known to play a role in the development of neurological diseases like Alzheimer's and Parkinson's disease but their association to cancer progression have been largely unknown.
"If we can stop the amyloid bodies from disaggregating in cancer cells, the hope is that they will remain dormant indefinitely," said Stephen Lee, Professor at the University of Miami, in Florida.
In addition, the researchers found that we may also be able to turn active cancer cells into dormant ones by encouraging them to store the proteins as amyloid bodies.
"Following this approach, we wouldn't necessarily rid the body of cancer cells, but we would keep them inactive shut off, and not allow them to become active again," Lee added.
Amyloidogenesis producing or tending to produce amyloid deposits enables cells to remain viable during prolonged periods of extracellular stress, highlighting the non-toxic and protective nature of the process, not just in cancer cells.
The findings could become a novel way of treating cancer, the researchers concluded in the paper published in the journal Developmental Cell.
Source : IANS