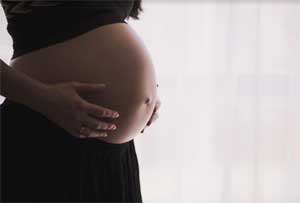 All pregnant women should be screened early for syphilis infection, recommends the U.S. Preventive Services Task Force (USPSTF).
The finding forms the basis of reaffirmation recommendation statement issued by the task force, published in the Journal of the American Medical Association and simultaneously on the USPSTF website.
Jennifer S. Lin, M.D., from Kaiser Permanente Research Affiliates in Portland, Ore., and colleagues conducted a systematic review on the effectiveness and harms of screening for syphilis in pregnancy and the harms of penicillin treatment in pregnancy, using data from seven studies.
The researchers observed an increase in screening for syphilis in all pregnant women from 2002 to 2012, from 89.8 to 97.2 percent, and a decrease in the incidence of congenital syphilis from 109.3 to 9.4 cases per 100,000 live births. No studies identified harms of penicillin during pregnancy. Using a reaffirmation process, the USPSTF found that accurate screening algorithms identify the infection. Congenital syphilis can be prevented with effective treatment with antibiotics, significantly decreasing adverse pregnancy outcomes, with small associated harms. Based on these findings, the USPSTF reaffirms that there is convincing evidence that screening for it in pregnancy provides considerable benefit.
"Treatment is most effective when it is done early, so we strongly recommend that all women be screened as early in their pregnancy as possible," USPSTF member Melissa A. Simon, M.D., M.P.H., said in a statement.
In an accompanying editorial in JAMA Dermatology, Kenneth A. Katz, MD, associate editor of the journal, noted the increase in new syphilis infections, arguing that incidence of congenital syphilis has nearly doubled from 2012 (8.4 cases per 100,000 live births) to 2016 (15.7 cases per 100,000 live births).
He stated that dermatologists can contribute to intervening and controlling congenital syphilis, both by keeping it in mind when formulating a differential diagnosis, as well as being aware of the USPSTF recommendations about syphilis screening both in pregnant women and non-pregnant adults and adolescents who may be at increased risk for syphilis.
"Clinical encounters with persons who meet syphilis screening criteria but who lack signs or symptoms of syphilis should trigger recommendations and/or referrals for syphilis screening," Katz wrote. "[But] gaps in public health and clinical practice remain. Public health authorities and physicians, including dermatologists, must do better."
In their recommendation statement, the task force also recommended "additional studies on the use of different screening algorithms in pregnant women" and research into "optimal rescreening intervals" and populations who might benefit from rescreening.
For further reference follow the link: 10.1001/jama.2018.11785