Alcohol abuse cause of 3 million deaths a year, mostly men : WHO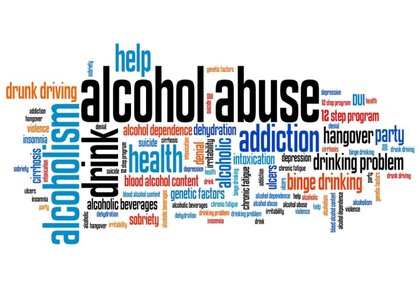 An alarming signal for liquor addicts. WHO's Global status report on alcohol and health 2018 revealed that more than 3 million people died in 2016 due to drinking too much alcohol, meaning one in 20 deaths worldwide was linked to harmful drinking.
Alcohol is a psychoactive substance which apart from causing health abnormalities, increases the social and economic burden on society at large.
Alcohol consumption is a causal factor in more than 200 disease and injury conditions. Drinking alcohol is associated with a risk of developing health problems such as mental and behavioral disorders, including alcohol dependence, major non-communicable diseases such as liver cirrhosis, some cancers and cardiovascular diseases, as well as injuries resulting from violence and road clashes and collisions.
A significant proportion of the disease burden attributable to alcohol consumption arises from unintentional and intentional injuries, including those due to road traffic crashes, violence, and suicides, and fatal alcohol-related injuries tend to occur in relatively younger age groups.
"Far too many people, their families, and communities suffer the consequences of the harmful use of alcohol through violence, injuries, mental health problems and diseases like cancer and stroke," said Dr. Tedros Adhanom Ghebreyesus, Director-General of WHO. "It's time to step up action to prevent this serious threat to the development of healthy societies."
Read Also: Beware- Even small intake of alcohol unsafe: Lancet
Fact Sheet on Alcohol Abuse:


Worldwide, 3 million deaths every year result from the harmful use of alcohol, this represents 5.3 % of all deaths.


The harmful use of alcohol is a causal factor in more than 200 disease and injury conditions.


Overall 5.1 % of the global burden of disease and injury is attributable to alcohol, as measured in disability-adjusted life years (DALYs).


Alcohol consumption causes death and disability relatively early in life. In the age group 20–39 years approximately 13.5 % of the total deaths are alcohol-attributable.


There is a causal relationship between the harmful use of alcohol and a range of mental and behavioral disorders, other noncommunicable conditions as well as injuries.


The latest causal relationships have been established between harmful drinking and incidence of infectious diseases such as tuberculosis as well as the course of HIV/AIDS.


Beyond health consequences, the harmful use of alcohol brings significant social and economic losses to individuals and society at large.




An estimated 2.3 billion people are current drinkers. Alcohol is consumed by more than half of the population in three WHO regions – the Americas, Europe, and the Western Pacific. Europe has the highest per capita consumption in the world.


The average daily consumption of people who drink alcohol is 33 grams of pure alcohol a day, roughly equivalent to 2 glasses (each of 150 ml) of wine, a large (750 ml) bottle of beer or two shots (each of 40 ml) of spirits


Worldwide, more than a quarter (27%) of all 15–19-year-olds are current drinkers


Reducing the harmful use of alcohol will help achieve a number of health-related targets including those for maternal and child health, infectious diseases, noncommunicable diseases, and mental health, injuries, and poisonings.
For reference log on to World Health Organisation
.
Source : With inputs from WHO