Alarming rise in cases of 'Snapchat dysmorphia' in age of selfies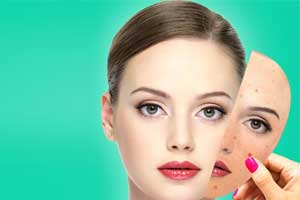 With the advent of photo-editing applications like Facetune and Snapchat, the perception of beauty is continuously evolving, allowing people to alter their appearance instantly and sustain to unattainable beauty standards.
In this era of selfies, people, instead of wanting to look like celebrities, are continuously striving to become like filtered versions of their photographs. But, this can take a toll on their self-esteem and can lead to body dysmorphic disorder (BDD), argue researchers from Boston Medical Center (BMC) in a viewpoint in the journal JAMA Facial Plastic Surgery.
Body dysmorphic disorder is an excessive preoccupation with a perceived flaw in appearance, often characterized by people going to great -- and at times unhealthy -- lengths to hide their imperfections. This can include engaging in repetitive behaviors like skin picking and visiting dermatologists or plastic surgeons hoping to change their appearance. The disorder affects around 2 percent of the population and is classified on the obsessive-compulsive spectrum.
"A new phenomenon called 'Snapchat dysmorphia' has popped up," said Neelam Vashi, MD, director of the Ethnic Skin Center at BMC and Boston University School of Medicine, "where patients are seeking out surgery to help them appear like the filtered versions of themselves."
Previously, people would bring the images of their favorite celebrities to the cosmetic surgeons, to emulate their attractive features. Now, owing to this new phenomenon dubbed "Snapchat Dysmorphia," patients are seeking cosmetic surgery to look like their own selfies edited with beauty editing apps, with a thinner nose, bigger eyes, and fuller lips, note researchers in the journal article.
The viewpoint authors reference studies that show teen girls who manipulated their photos were more concerned with their body appearance, and those with dysmorphic body image seek out social media as a means of validation. Additional research has shown 55 percent of plastic surgeons report seeing patients who want to improve their appearance in selfies.
According to the authors, surgery is not the best course of action in these cases, because it will not improve, and may worsen underlying BDD. They recommend psychological interventions such as cognitive behavioral therapy and management of the disorder in an empathetic and non-judgmental way.
"Filtered selfies especially can have harmful effects on adolescents or those with BDD because these groups may more severely internalize this beauty standard. It is important for clinicians to understand the implications of social media on self-esteem and body image for better treatment and counseling of their patients," concluded the authors.
For further information log on to
10.1001/jamafacial.2018.0486
Source : With inputs from JAMA Facial Plastic Surgery